Spotlight on the Ferrari Approved Program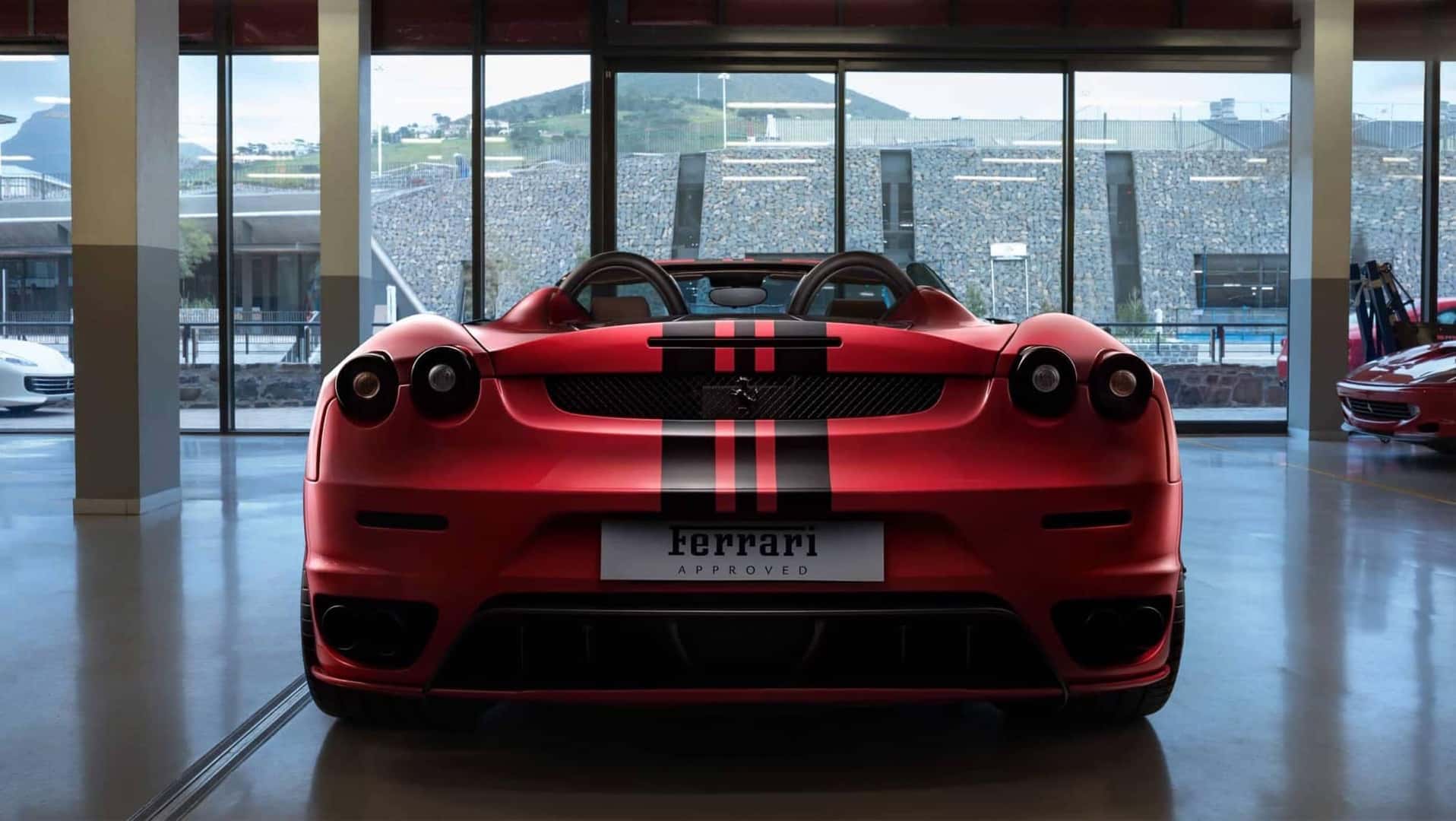 Buying a pre-owned vehicle, whether it's from a dealer or individual seller, carries a certain level of concern, and precautions must be taken regardless of the seller's reputation.
These include test driving the car on different roads and in varied circumstances, reviewing its maintenance record, researching the cost of prospective repairs, and even conducting an independent review of its history (which often costs money). Similarly, you can hire a mechanic to conduct a full inspection of the vehicle. While these actions might be even more crucial when purchasing pre-owned luxury vehicles, that isn't the case for those who purchase pre-owned Ferraris that were registered in the past 14 years. These vehicles, which include V12 variants like the GTC4Lusso, 612 Scaglietti, and 599 GTO and V8 variants like the Ferrari California T and F430, are covered under the Ferrari Approved pre-owned certification program, also known as Ferrari Certified Pre-Owned in the US. A total of 32 models are covered.
Concerns Relating to Private Sale
With the Ferrari Approved program, purchasing a pre-owned Ferrari from a dealer can be a relatively stress-free scenario. But perhaps the Ferrari you want is only available through a private seller. If that is the case, it's necessary to perform a thorough inspection of its exterior and interior as well as under the hood. The vehicle might have minor cosmetic flaws, which should be of no real concern, but rust on its outer body can cause serious problems. Regarding the interior, it's unlikely that you'll find a vehicle that is in perfect condition, whether it has gradual wear on the pedals or worn upholstery, but without a detailed inspection, you won't know whether there are major concerns relating to the battery, radiator, or belts.
Ferrari Approved's Rigorous Technical Inspection
The Ferrari Approved program alleviates all of the above concerns, starting with a rigorous technical inspection that is carried out by technicians who not only specialize in evaluating various Ferraris but were trained at the Ferrari Factory in Maranello, Italy. This inspection encompasses more than 190 checks of different vehicle components, and is followed by a test drive performed by a professional driver. The inspection includes but is not limited to running gear functioning tests, check of liquid levels, light and wheel function tests, and an examination of suspension and brakes as well as the steering and cooling systems.
Defects that are found during these tests are repaired with Ferrari-approved spare parts, ensuring the vehicle complies fully with the brand's strict safety, reliability, and performance standards. After it passes the technical inspection, the new owner is presented with a written evaluation detailing the various checks and alterations made, if any.
Warranty
While several states, such as Massachusetts, Minnesota, and New York, do not allow the sale of pre-owned vehicles without dealer warranty, others do as long as such information is disclosed in the Buyers Guide. In some instances, a dealer selling a vehicle without a warranty might promise to make any repairs or cancel the sale if the buyer isn't satisfied, but this must also be outlined in the Buyers Guide to protect the dealer from rescinding that promise.
This isn't a concern for buyers purchasing pre-owned Ferraris that fall under the Ferrari Approved program. In Europe, buyers are covered for the cost of any principal repair work and spare parts for a two-year period; in the US, the Ferrari Approved warranty covers 12 months. Parts that are subject to normal wear and tear, like tires and brake pads, are excluded from coverage. However, the warranty has the benefit of not being dependent upon mileage, meaning necessary repairs will still be conducted by qualified Ferrari technicians regardless of how often the vehicle was on the road.
Assistance
Another benefit to the Ferrari Approved program is roadside assistance which, similar to the warranty, covers two years in Europe and one year in the US or any other country worldwide. This includes breakdown assistance regardless of the location as well as coverage for costs associated with travel and accommodation to the nearest official Ferrari dealership.
Ferrari Financial Services
Beyond instilling buyer confidence through the Ferrari Approved program, Authorized Ferrari Dealers are able to offer a variety of Ferrari-specific financial services designed to meet the needs of each individual client. To that end, field managers provide personal consulting services and can even meet at the client's home when requested.
Ferrari Approved Models for Sale
In addition to offering information regarding the program, the Ferrari Approved website allows users to search for Ferrari Approved vehicles for sale worldwide. For example, as of June 27, there were 51 Ferrari Approved vehicles for sale in Florida, including a 2019 Ferrari 812 Superfast ($434,995), a 2017 Ferrari F12berlinetta ($279,000), and a 2011 Ferrari 599 GTB Fiorano ($599,995). Users can search by specific model or model type (V12 or V8), or by price, transmission, body style, or color.