All You Need to Know about Ferrari Tailor Made Custom Programme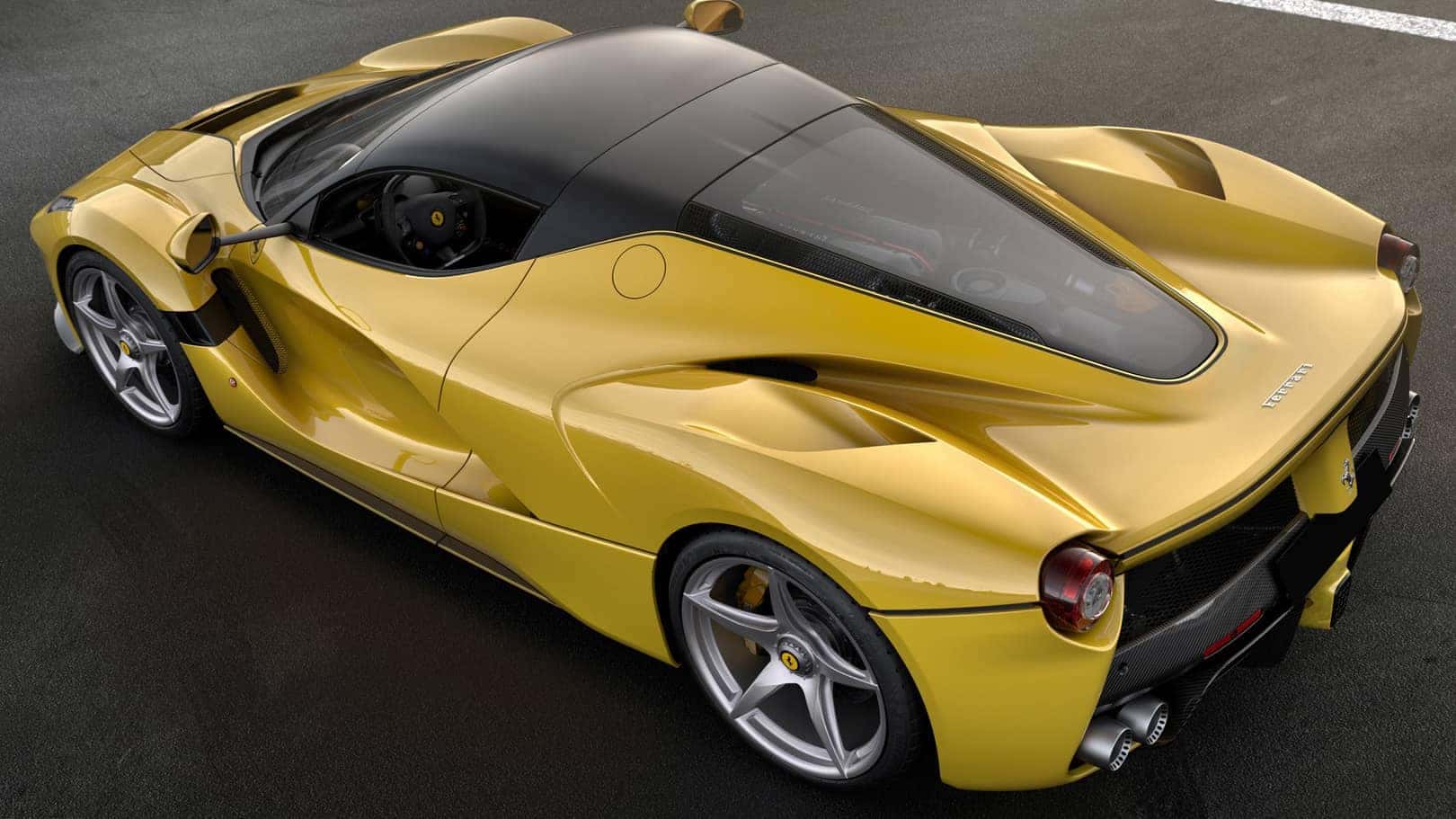 Owning a Ferrari is considered a symbol of luxury and wealth due to a combination of the price tag and rarity of most models.
A 1963 Ferrari GTO holds the record for most expensive car ever sold at a price of $70 million. Only 36 units of the 1963 Ferrari GTO were ever produced. While other Ferrari models, like the 1966 365 P 3-Posti and 1957 250 GT Spider Pinin Farina 2-Posti, had less than five units produced. While those are incredibly rare models, it's possible to own a completely unique Ferrari tailored to your own personality and tastes. Through its Tailor Made programme, established in 2011, Ferrari gives their customers control of the creative process.
Continuing Tradition of Custom Ferrari
The idea to allow high net worth customers the opportunity to create a one-of-a-kind custom Ferrari extends from a tradition that began during the 1950s at the company's headquarters in Maranello, Italy. Back then, prospective Ferrari owners had more say in the design elements of their vehicle. They could select fabrics, woods, leathers, paint colors, and finishes. Emphasizing the brand's core values of passion, elegance, and innovation, the Ferrari Design team has conducted extensive research to make available a wide array of materials and colors to create unique vehicles. These personalized Ferraris are certain to rise in value and prestige over time.
How the Tailor Made Programme Works
Ferrari's Tailor Made programme is limited to an exclusive selection of buyers. A team of experts that includes a personal designer assists the buyer in creating the vision. This individual is responsible for upholding the prestige and traditions of the Ferrari brand. In addition they ensure that every element of the vehicle is unique. Customers visit Tailor Made facilities in either Maranello or Shanghai. Here, they can sample different materials and choose the ones they prefer. The designer will interpret the demands of the customer and even showcase a virtual preview of the unique model.
"It's not just a choice of color or trim, but about the customer creating his own piece of art," said Ferrari Australia executive Herb Appleroth in a 2015 interview with Executive Style. He recalled one exemplary Tailor Made model that was inspired by the customer's old sailing boat. The car had a teak floor rather than carpet, while its seats were covered in pin-stripe cashmere suit cloth. Another Tailor Made customer designed his car around the Bushido Samurai sword and incorporated exclusive Japanese textiles.
While the Tailor Made programme allows customers the ability to personalize every element of their vehicle, there are three custom Ferrari collections from which they can draw inspiration.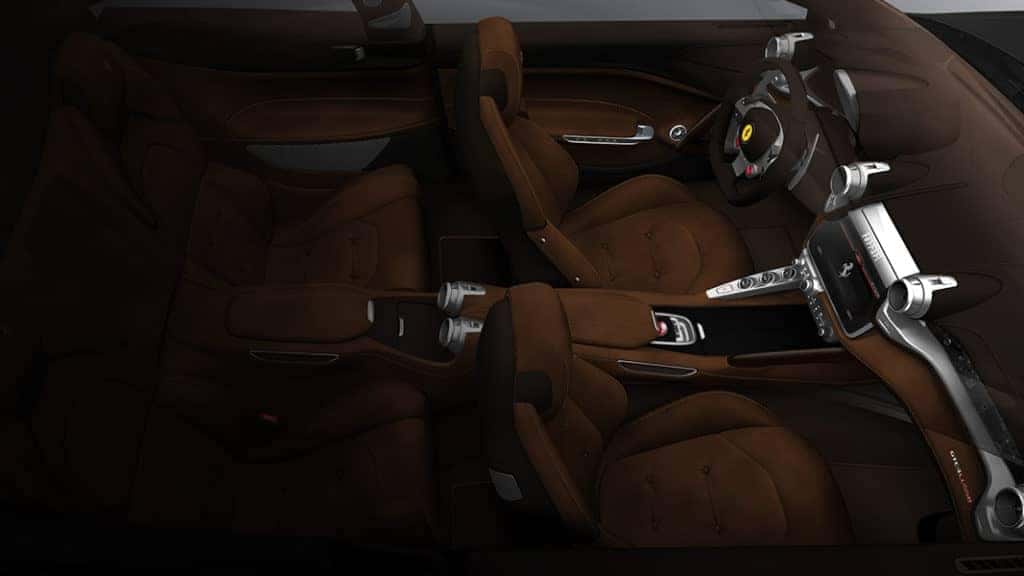 Scuderia
Placing an emphasis on racing, the Scuderia collection is inspired by Ferrari's track success and the importance of competition. Scuderia Ferrari is the name of the brand's Formula-1 racing outlet that has been responsible for 15 Driver Titles and 16 Constructor Titles. The materials and finishes available as part of the Scuderia collection are designed to maximize speed and racing capabilities. Materials offered include alcantara, suede or rubberized leathers, satin-finish, and even Kevlar.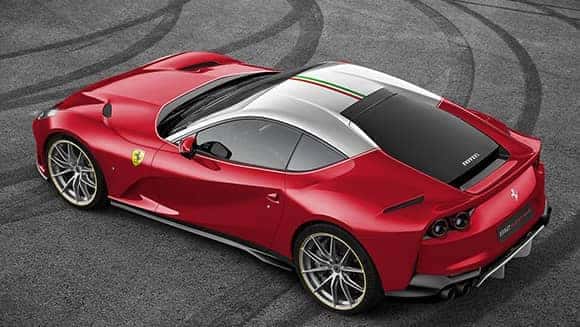 Classica
The Classica custom Ferrari collection emphasizes the stylistic features of Ferrari GT cars with a modern interpretation. Some of the design options available in the collection include elegant pastel finishing colors to evoke a vintage feel, various leathers, chrome details, and contrast stitching. All the design concepts and materials in this collection intend to evoke the look and feel of classic Ferrari models.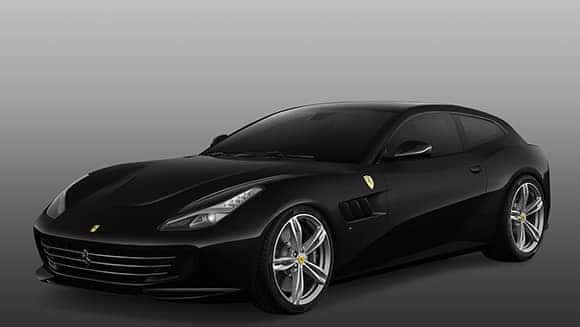 Inedita
The most inventive of the three custom Ferrari collections is Inedita, which introduces innovative styling cues such as a bold, denim upholstery as well as carbon-fiber textiles. In addition to unusual fabrics and brightly colored leathers, the collection is characterized by a wealth of materials that have only recently been approved for use by automobile manufacturers.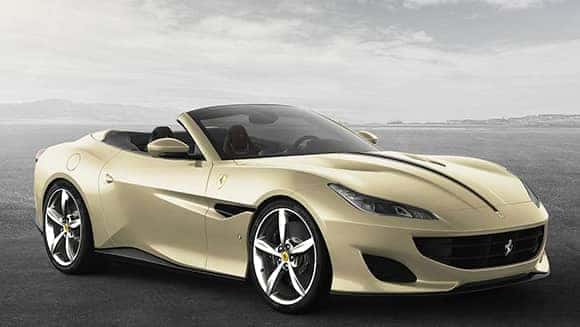 70 Style Icons
In addition to designing personalized vehicles for an exclusive group of customers, Ferrari Tailor Made recently partnered with Centro Stile designers to create modern versions of 70 of its most iconic models in celebration of its 70th anniversary. Each remade model is distinguished by an exclusive 70th anniversary commemorative logo accompanied by an ID plate that displays the name of the model it was inspired by.
The earliest model used for inspiration in this ambitious project is the 1947 125 S, which was the first sports car designed and built by Enzo Ferrari for the purpose of racing. Although it was considered only a "promising failure" by Ferrari after its debut on the racing circuit, the vehicle won six of the next 13 races in which it entered. Other models re-imagined from the brand's first decade include the 1950 195 S Touring Berlinetta, 1950 195 Inter Touring Coupé, and 1951 212 Inter Vignale Cabriolet.
The newest model in the 70 Style Icons series is the 2014 458 Speciale A, a limited-edition vehicle characterized by its bright yellow finish and blue and white racing stripe. Other recent models in the series include the 2014 FXX K, 2010 599 GTO, and 2010 SA Aperta, as well as the 458 Italia GT2/3/E series.