What You Need to Know about Ferrari Maintenance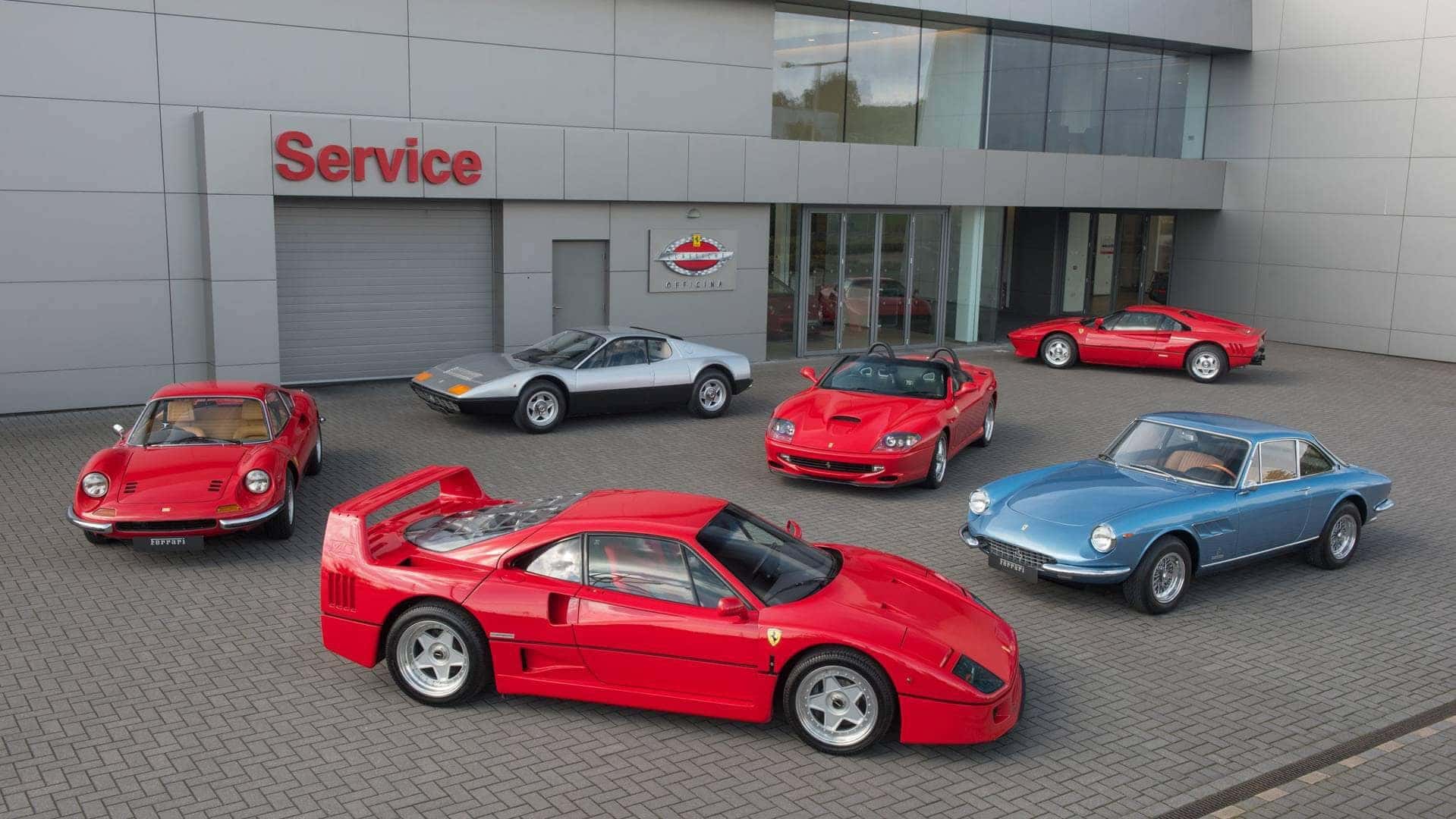 While owning a Ferrari can be a source of pride among car enthusiasts, it's also something that requires extensive care and maintenance in order to prevent depreciation.
Conversely, properly caring for your Ferrari and driving it sparingly can enable the vehicle to significantly appreciate in value, especially considering that the brand only produces 7,000 cars per year across all models. Read on for some advice and learn about car maintenance resources to protect a Ferrari and its value.
Ceramic Coating for Paint Protection
Although many car dealerships include a paint protection package with the sale of new vehicles, the products generally offered in those packages, Cilajet and Permaplate, aren't as effective as ceramic coatings. In recent years, ceramic coatings, also known as nano-ceramic protective paint coatings, have increased in popularity as a means of protecting a vehicle's exterior against scratches and environmental damage.
Providing a more resistant layer of protection than polymer sealants, ceramic coatings contain either silicon carbide or silicon dioxide and fill in porous spaces on the exterior of the vehicle to create a smooth and glossy appeal. Beyond the attractive look that it can provide luxury vehicles such as Ferraris, ceramic coatings have the added benefit of requiring only one application every few years. A traditional wax job, meanwhile, might only sustain that glossy look for a couple weeks. Waxing on a regular basis can cost upwards of $4,000 over a five-year period, whereas a one-time ceramic coating application can cost between $500 and $2,000.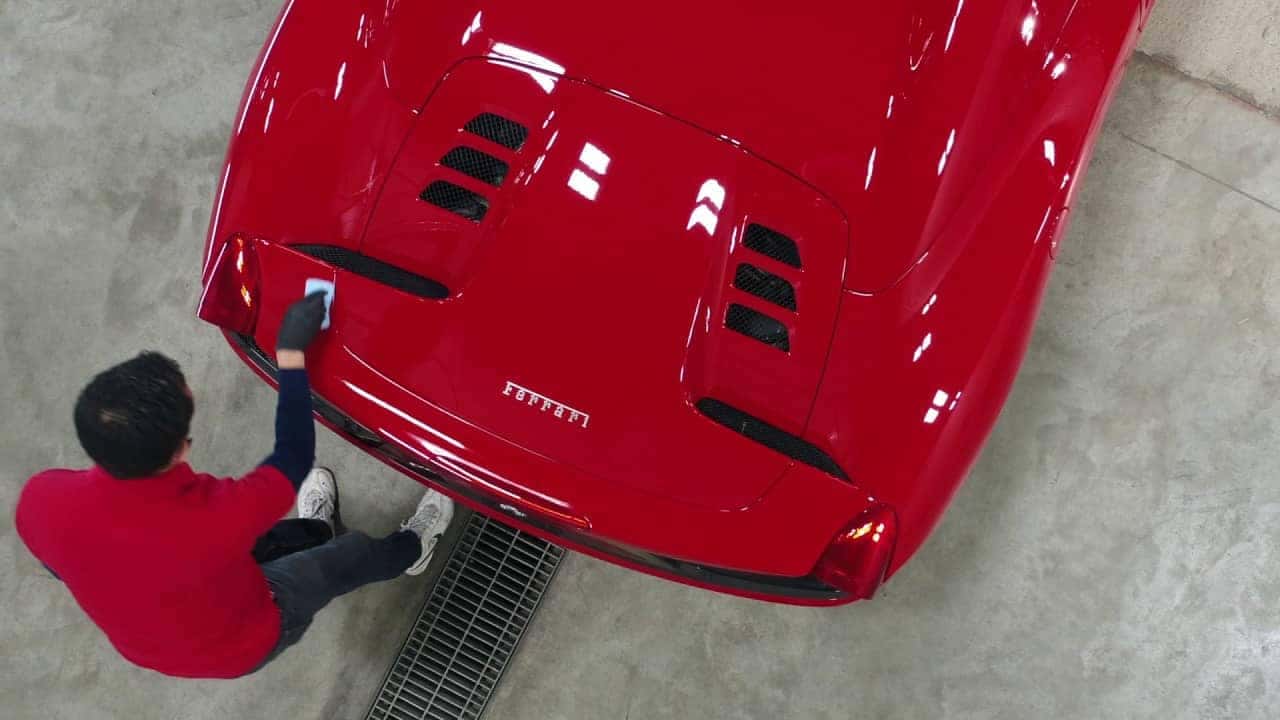 Avoid Automated Car Washes
Due to the Ferrari's ceramic coating, it's vital to wash it by hand instead of taking it to a car wash, which can result in scratches and other complications. Washing a Ferrari on a weekly basis is recommended, especially because it will help to remove bio-hazards such as bird droppings and bug remains, which contain complex proteins and organic acids that can contribute to the deterioration of the vehicle's coat if left untouched for an extended period of time. Moreover, proper hand washing technique is just as important as avoiding a drive-through car wash.
In regard to materials, you should opt for plush sponges or mitts over flat weave towels. Natural sea sponges are particularly effective, as they contain natural fibers that pull contamination away from the paint and into the sponge's deep openings. Sheepskin wash mitts are another effective alternative. To prevent swirl marks, use two buckets, one of which should be filled with soapy water and the other with clean water. When you are ready to reload the sponge or wash mitt, dip it in the clean water to remove grit gleaned from the vehicle before submerging it in the soapy water. Other helpful tips include washing away from direct sunlight and drying quickly with a paint-safe squeegee like the California Jelly Blade.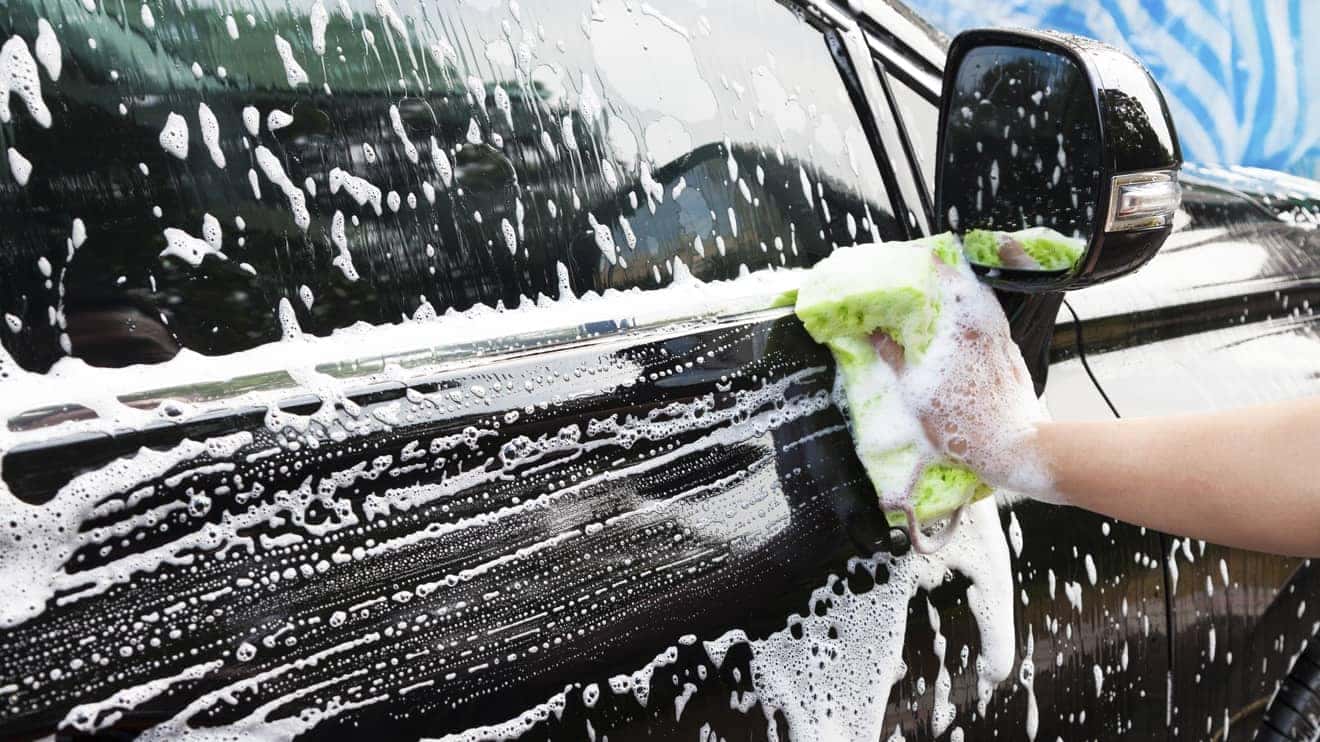 Use Protectant Products on Interior Surfaces
Interior surfaces such as seats, carpet, and floor mats are susceptible to the effects of aging and degradation and can prove particularly difficult to clean thoroughly. Surface protectant coatings are used to reduce the effects on leather and vinyl fabrics, as they contain hydrophobic properties that protect against stains from liquids, premature aging, and UV damage. Coatings specifically designed for vehicle interiors, such as Opti-Guard or Ceramic Pro, can also be applied to dashboards and other plastic surfaces for similar protection.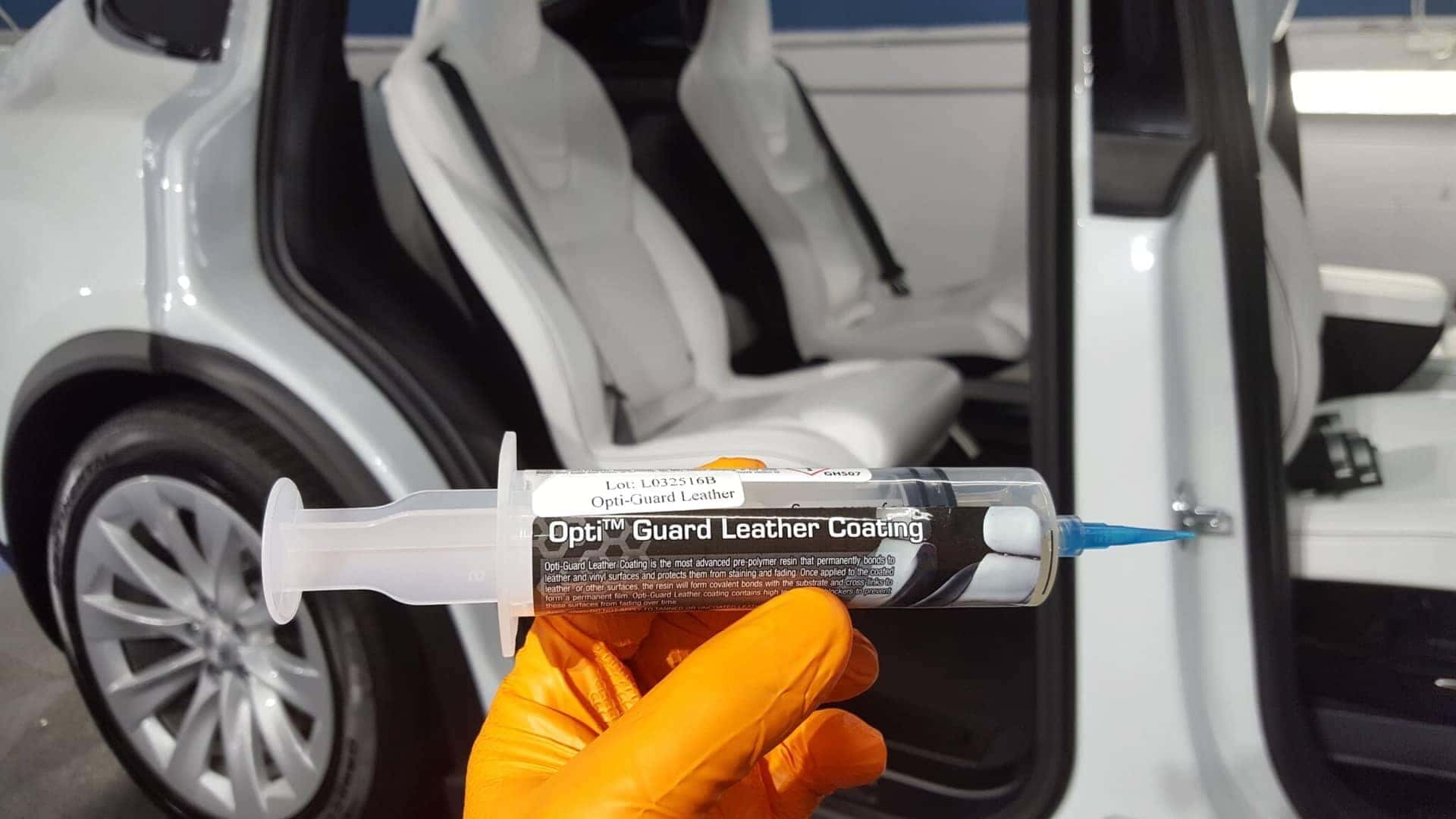 Service Costs and Frequency
While taking measures to protect the body of a Ferrari are important to maintain a glossy look, doing so will have little impact on its resale value if the engine performance is hampered by maintenance-related issues. Fortunately, despite the fact that Ferraris are rare and relatively pricey vehicles, regular car maintenance doesn't have to be a financial burden. An oil change generally costs around $195 for all late-model Ferraris. Ferrari of Fort Lauderdale, in particular, sometimes offers $99 oil change special events. Annual fluids for late models such as the 360, 348, and Testarossa can cost nearly $1,000, while brake pad replacements can range anywhere from $500 to $1,395. Major service repairs to belts, gaskets, bearings, and seals range in price from $3,200 every five years for the 360 to $7,715 for the Testarossa.
Regarding frequency, Ferraris can go 10,000 miles before requiring an oil change, while most non-luxury vehicles require the service every 5,000 miles. This helps to mitigate the increased costs associated with oil changes for Ferrari models. In addition, brake and clutch fluid and gearbox oil for manual-transmission Ferraris should be changed every 10,000 and 15,000 miles, respectively.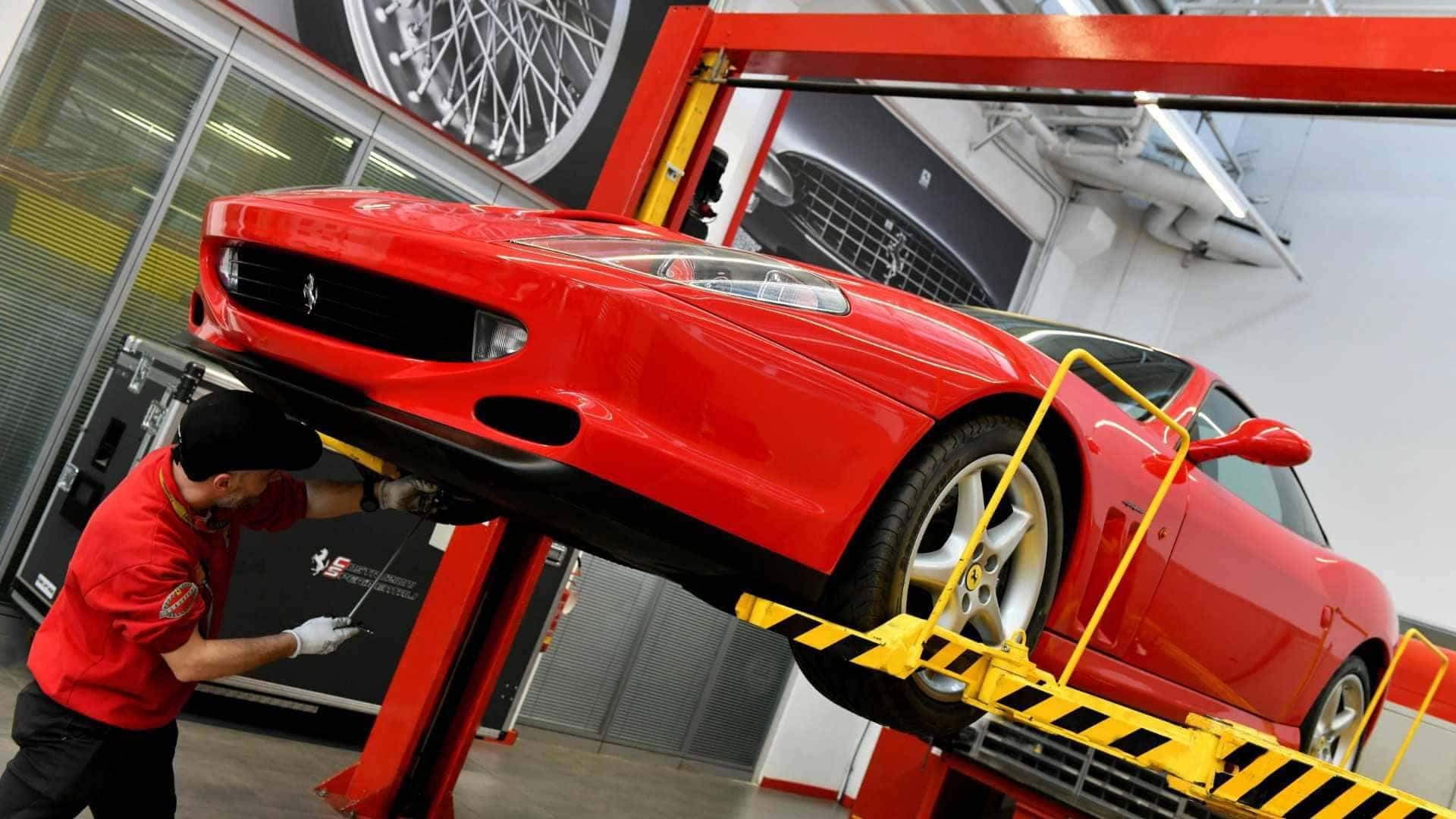 The Ferrari Premium Program
Prior to 2019, owners of older models were exempt from complimentary car maintenance services provided by Ferrari. However, the new Ferrari Premium program includes certification services and upgrades to components such as power steering, fuel systems, and brakes for models such as the 456 GT/GTA, 550 Maranello, 575 Superamerica, and 599 GTB Fiorano, among others. The program also provides car owners with peace of mind knowing that Ferrari will handle all service and recall campaigns. Newly purchased Ferraris, meanwhile, come with a three-year warranty and seven years of free maintenance.