5 of the Most Memorable Ferrari Formula 1 Race Victories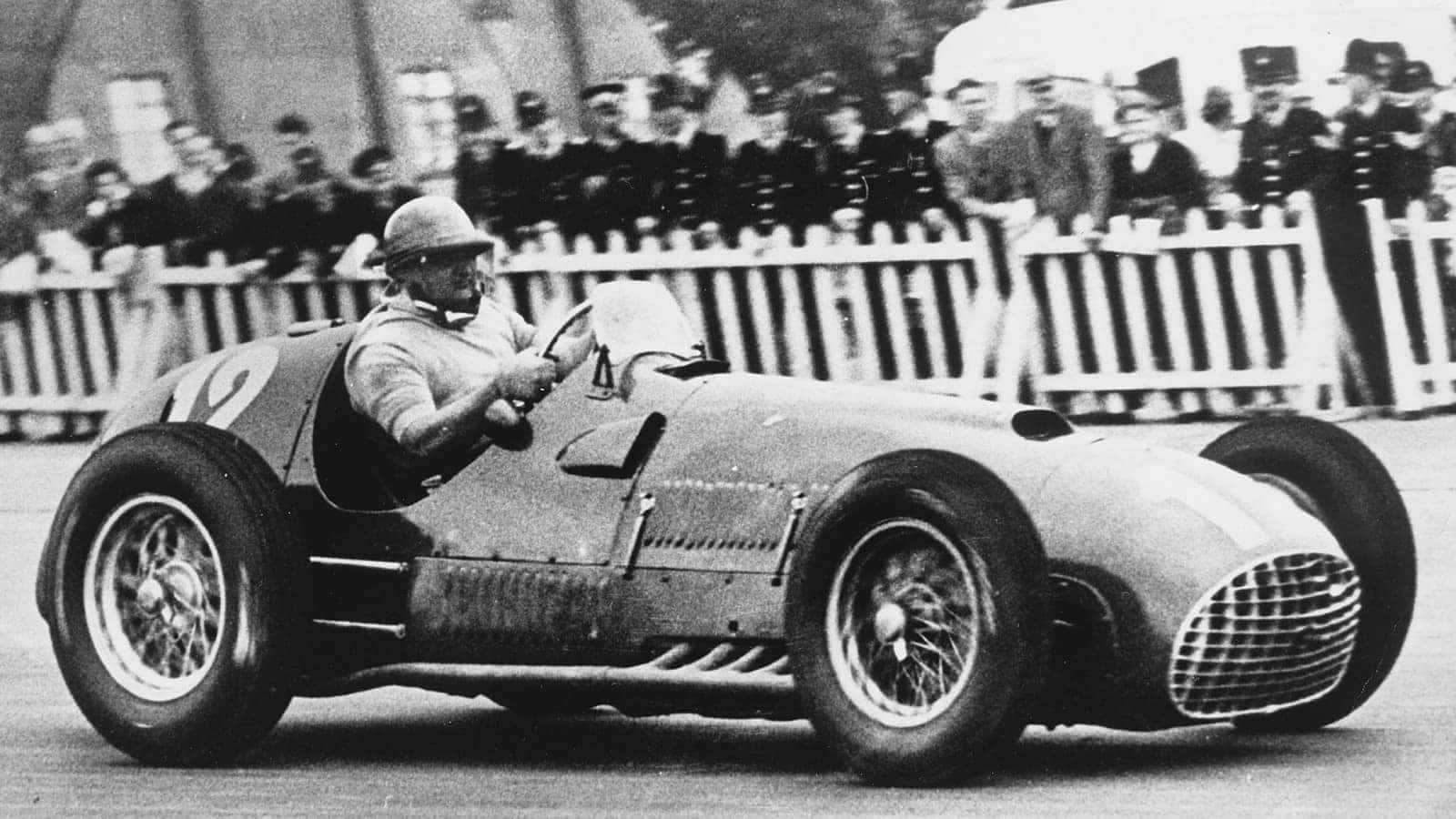 Since the inaugural Formula One (F1) World Drivers' Championship in 1950, Ferrari has become one of the circuit's most successful engine manufacturers.
Ferrari has won 16 Constructors' Championships and employed championship-winning drivers such as Alberto Ascari, Niki Lauda, and Michael Schumacher, the latter of whom won five consecutive Drivers' Championships from 2000 to 2004. While Mercedes and Red Bull have combined to win the last nine Constructors' Championships, Ferrari remains the most successful F1 engine manufacturer of all-time with 236 race victories. Below are five of the most memorable Scuderia Ferrari F1 victories and best F1 races of all time:
Jose Froilan Gonzalez at the British Grand Prix (1951)
Although the Italian native Ascari was the first Ferrari driver to win a Drivers' Championship in 1952, it was Argentinian Jose Froilan Gonzalez who won the brand's first-ever F1 Grand Prix race. After Alfa Romeo took a year off in 1949, it returned with a strong lineup in 1950 and won the Drivers' Championship. Ferrari failed to win a single race that year, but Gonzalez earned the pole position in qualifying for the 1951 British Grand Prix and emerged victorious in the race. The victory was especially noteworthy, as Gonzalez had previously offered his car mid-race to Ascari, but the latter declined and insisted that Gonzalez keep racing.
Gonzalez, whose nickname El Cabezon translated to Fat Head, wasn't the most physically fit driver, but his racing ability was evident. In addition to winning the 1951 British Grand Prix, Gonzalez won the event three years later. He also finished second behind Ascari at the 1951 Italian Grand Prix to give Ferrari a 1-2 finish on its home track. Gonzalez stopped racing full-time in 1954. He officially retired in 1960 after reaching the podium in 15 of the 26 races in which he participated.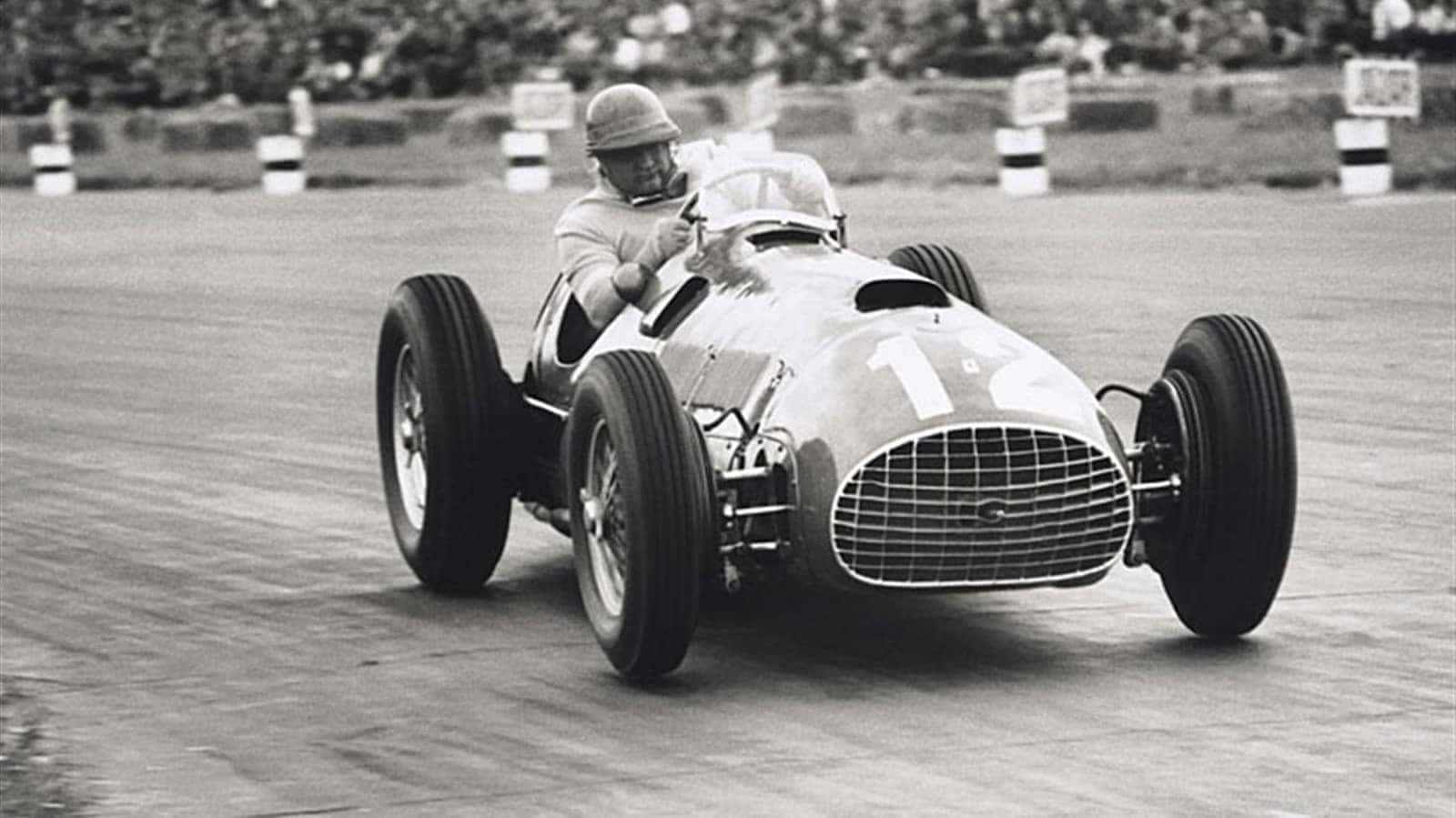 Clay Regazzoni at the Italian Grand Prix (1970)
Clay Regazzoni was participating in only his fifth Grand Prix event at the 1970 Italian Grand Prix, but that didn't stop him from winning his first of five races. The Swiss driver fought off challenges from Jackie Stewart, Denny Hulme, Rolf Stommelen, and Jean-Pierre Beltoise and secured a 5.7-second victory after breaking away from the pack with eight laps remaining. Despite it being memorable for Regazzoni's first F1 victory, the 1970 Italian Grand Prix is also known for the death of Jochen Rindt. The eventual champion that year was killed following a tragic accident in qualifying.
Meanwhile, Regazzoni was an active driver from 1970 to 1980, during which time he won five races and reached the podium in 28 of 132 races. He was a member of the Ferrari team from 1970 to 1973 and again from 1974 to 1976, when he played a complementary role to Lauda.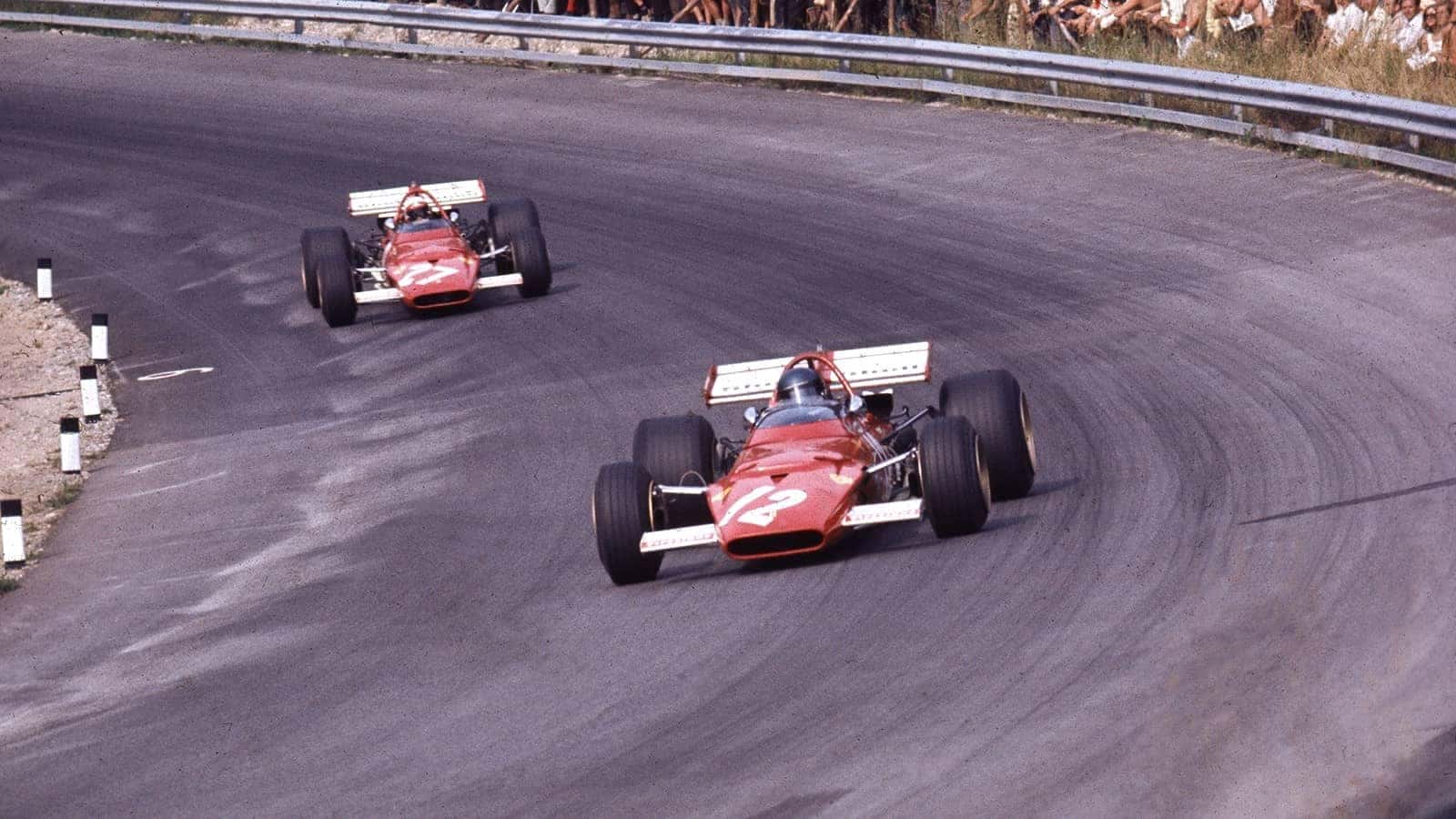 Gilles Villeneuve at the Spanish Grand Prix (1981)
Canadian driver Gilles Villeneuve's victory at the 1981 Spanish Grand Prix wasn't particularly significant at the time, but has become so with the benefit of hindsight. Villeneuve died one year later following a crash at the Belgian Grand Prix, making the Spanish Grand Prix the last victory of his distinguished career. It was also the second-closest race finish in F1 history, as the first five cars were only separated by 1.24 seconds.
Although Villeneuve didn't win a World Championship, he is remembered as one of the greatest drivers of all time and was a favorite among Enzo Ferrari. He won six of the 67 races in which he competed. One of his most memorable moments, aside from his last victory in Spain, was during a practice session for the 1979 US Grand Prix East. Villeneuve's teammate, Jody Scheckter, had won the prior World Championship, and was convinced he was the fastest on the track, but was actually 9.5 seconds slower than Villeneuve.
Scheckter summed up Villeneuve when speaking at his funeral: "I will miss Gilles for two reasons. First, he was the fastest driver in the history of motor racing. Second, he was the most genuine man I have ever known."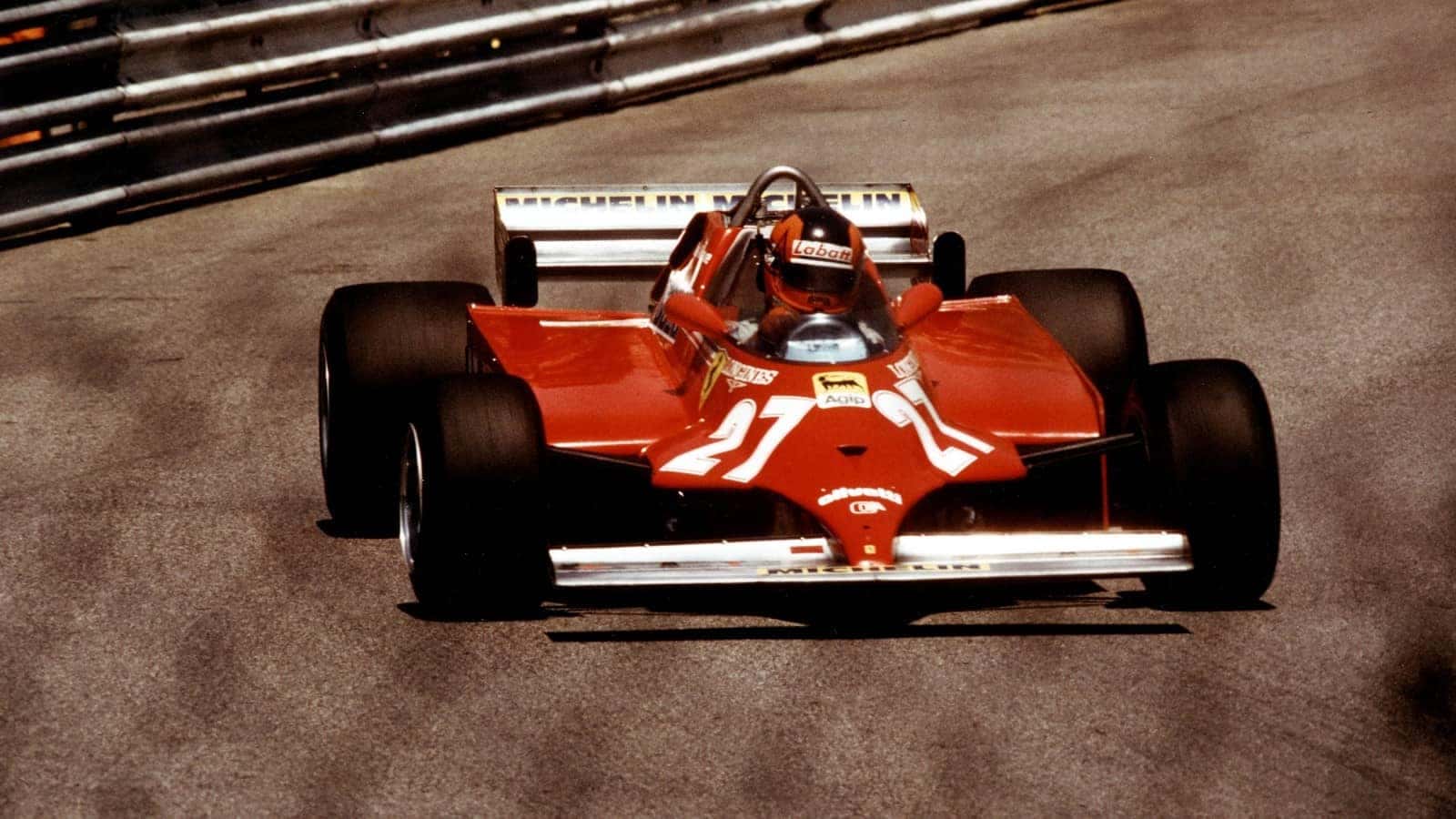 Berger and Alboreto Finish 1-2 at the Italian Grand Prix (1988)
McLaren was dominant in 1988, as it won all but one Grand Prix. In somewhat of a serendipitous fashion, Ferrari drivers Gerhard Berger and Michele Alboreto overtook race leader Ayrton Senna with only two laps remaining in the 1988 Italian Grand Prix, as the latter clipped the front wheel of his car in an attempt to lap Jean-Louis Schlesser. While it was appropriate that the only race won by Ferrari that year was on home soil, it was even more so given that Enzo Ferrari had passed away weeks prior. This is just one reason this race made our list as one of the best f1 races of all time.
Berger, who won the race, registered 10 race victories over the course of his 13-year career. He won his last race at the 1997 German Grand Prix shortly after the death of his father. Alboreto, meanwhile, had five race victories in 194 races from 1981 to 1994.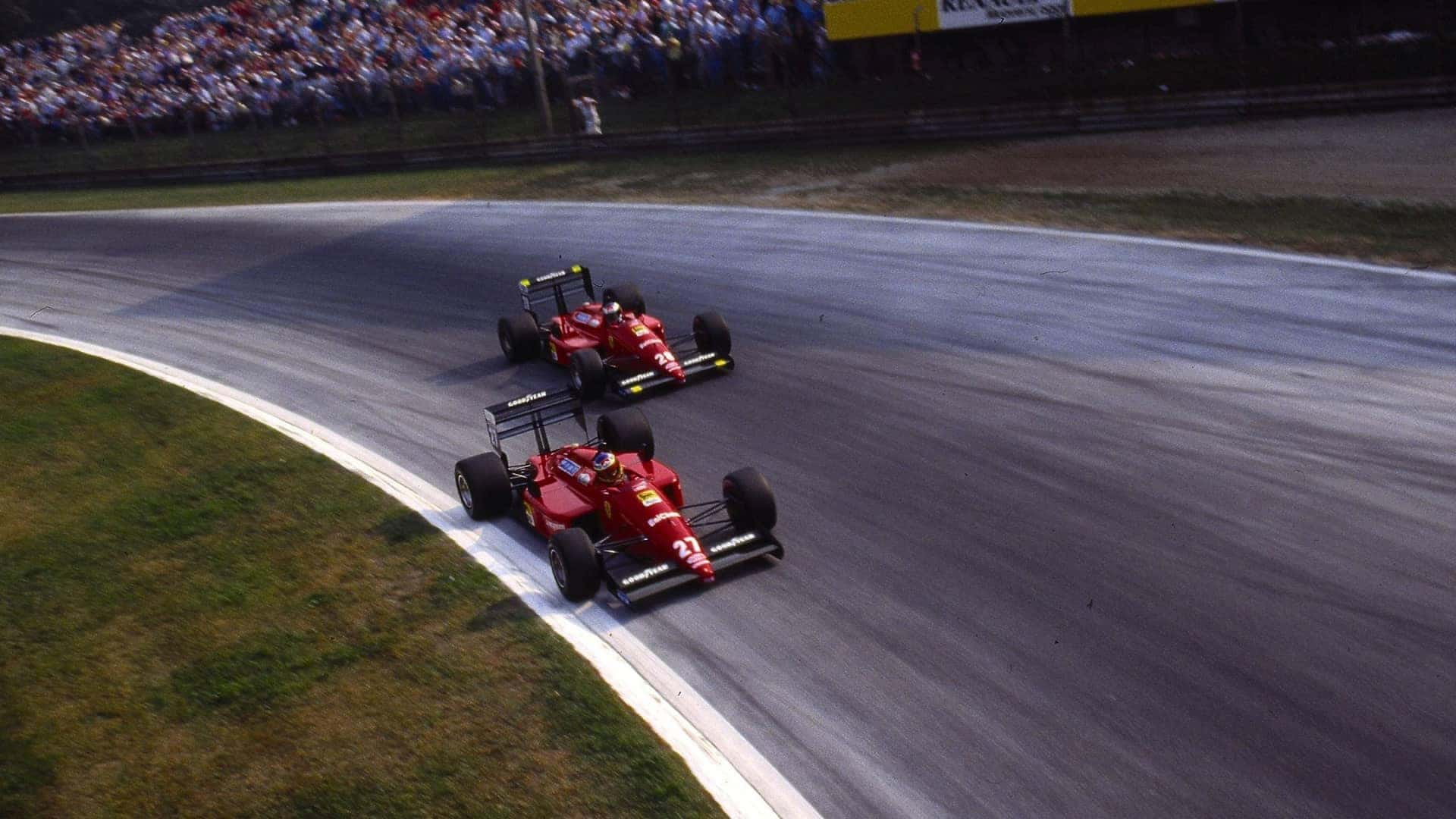 Michael Schumacher at the Spanish Grand Prix (1996)
Now regarded as one of the greatest F1 drivers of all-time with five World Championships, Schumacher took what was viewed as a major risk in 1996 when he moved from Benetton to Ferrari, the latter of which hadn't won a Constructors' Championship since 1979. Although he didn't win a World Championship until 2000, he offered a sign of things to come at the 1996 Spanish Grand Prix with a convincing 45-second victory.