Spotlight on the Last Five Years of Ferrari Formula 1 Racing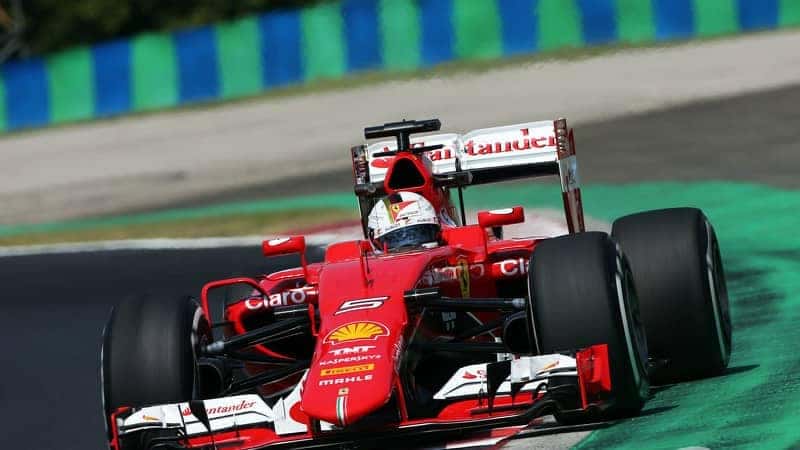 Ferrari has been well represented on the Formula One (F1) racing circuit since it began awarding the International Cup for Formula 1 Constructors, now known as the FIA Formula One World Championship for Constructors, in 1958.
Ferrari won its first championship in 1961 and has since won an additional 15 championships, including an impressive stretch of eight in 10 years from 1999 to 2008. Unfortunately, 2008 was the last year in which Ferrari earned an Formula 1 championship, although its drivers have experienced individual success. The following are some Ferrari highlights from this year and the previous four racing seasons of Formula 1:
2019 Formula 1 Season
The 2019 Scuderia Ferrari Formula 1 team is comprised of veteran Sebastian Vettel and newcomer Charles Leclerc. Leclerc has only competed in 26 races compared to Vettel's 225. Leclerc has yet to win a race in his Formula 1 career, while Vettel has 52 race victories and 113 podium finishes. Yet, despite his past success, Vettel has yet to finish first through the first five races of the 2019 season.
He has remained relatively competitive, however, finishing among the top five in all five Grand Prix (GP) races. He secured third place in the Azerbaijan and Chinese GP. Leclerc has also finished among the top five in each of the five races to date this season, despite not having accomplished the feat at all during the 2018 season. He has earned 57 points compared to Vettel's 64. Leclerc and Vettel rank fifth and fourth, respectively, in the 20-driver field.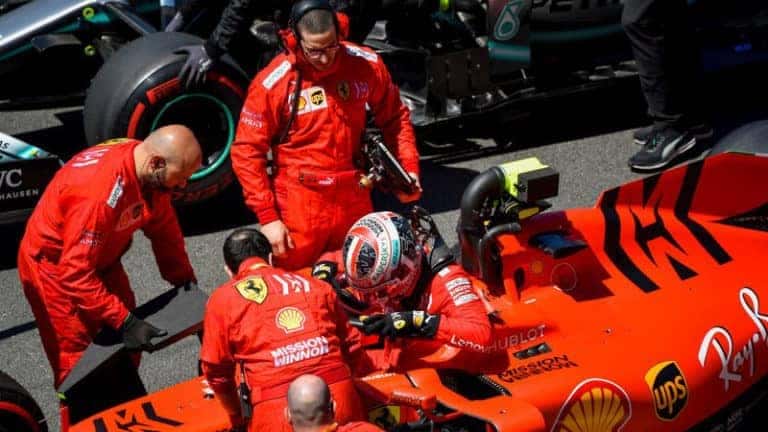 2018
Mercedes won the FIA Formula One World Championship for Constructors for a fifth consecutive year in 2018. Ferrari produced what was the fastest package on the grid for the majority of the year. In the end, the team's drivers, Vettel and Kimi Raikkonen, came up short as a result of several costly mistakes. In addition they were out-raced and out-strategized. Vettel was responsible for five of Ferrari's six GP wins in 2018. He gave the team momentum early in the season by winning the first two races, the Australian GP and the Bahrain GP.
Vettel struggled in the next three GPs, failing to secure a top-three finish, but won two of the next four GPs (Canadian and British GP). He won the Belgian GP in August, but was unable to win either of the following eight races to close out the season. Raikkonen, who was a World Champion driver with Ferrari in 2007, won the United States Grand Prix, but was forced to retire from three races and finished outside the top three in five others.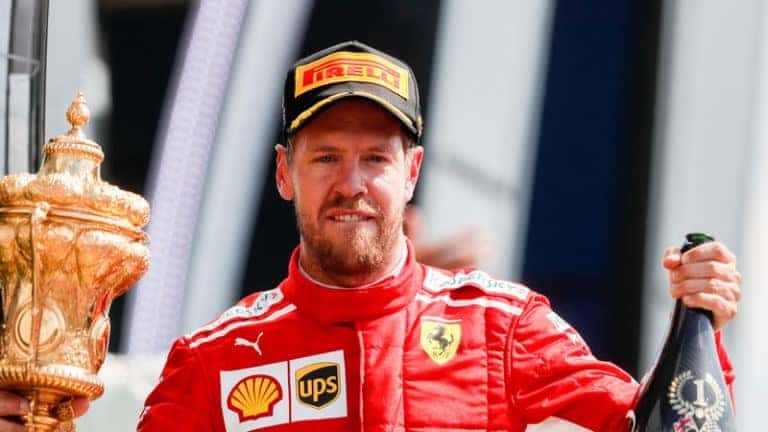 2017 Formula One Season
Ferrari finished second overall to Mercedes for the second time in three years in 2017, as Vettel and Raikkonen combined for 522 points. Coming off a year in which he failed to win a single race, Vettel experienced a career resurgence of sorts as he won three of the first six GPs of the season. He also won the Hungarian and Brazilian GP. The Singapore GP was a drastic blow to Ferrari's championship hopes, as both Vettel and Raikkonen were forced to retire. Ferrari was expected to take a lead over Mercedes in Singapore given past results, but Vettel and Raikkonen were involved in an early collision with Red Bull's Max Verstappen.
Although officials ruled that none of the three drivers was to blame for the crash, Scuderia Ferrari's official Twitter account characterized the incident as one that was caused by Verstappen. The Red Bull driver saw things differently: "I think mainly Sebastian started squeezing me," he told BBC. "Maybe he did not see Kimi on the left but that is not an excuse. He shouldn't take those risks. Lewis [Hamilton] is leading the race and the three of us are out. I don't think it was a racing incident. Three cars were taken out and I was in the middle not doing anything wrong."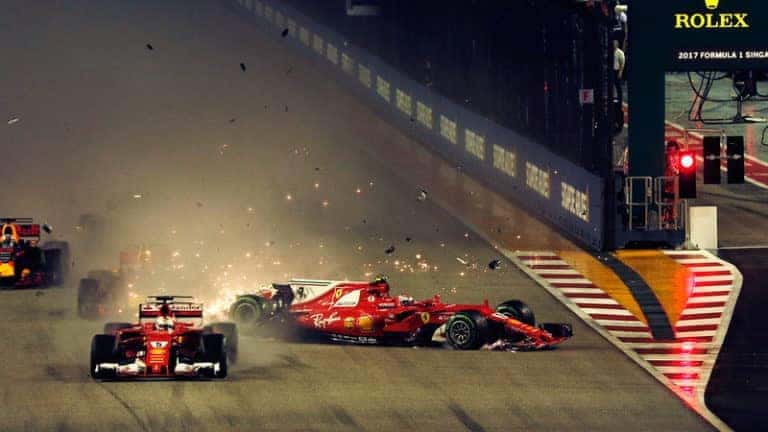 2016
Following a solid 2015 season in which Ferrari jumped from fourth to second in the overall standings, the team suffered a disappointing setback as it dropped to third in the overall standings. Vettel, in his first year with Ferrari the year prior, won three races, but failed to win a single race in 2016. Raikkonen especially struggled, as he was forced to retire in four GPs and only reached the podium at the Bahrain, Russia, Spain, and Austria GPs. Similarly, Vettel had to retire in three GPs and didn't start in the Bahrain GP. He finished second in the Chinese, Canadian, and European GPs.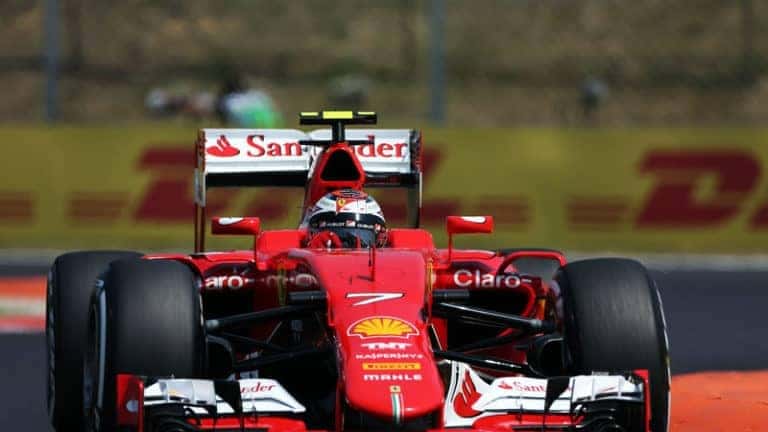 2015 Formula 1 Season
Although the team came up short to Mercedes in the overall standings, the 2015 season was a relative success for Ferrari as Vettel, in his first season replacing Fernando Alonso of Spain, won the Malaysian, Hungarian, and Singapore GPs. Ferrari finished fourth overall in the year prior and failed to win a single GP. In fact, Alonso's third-place finish at the 2014 Chinese GP was Ferrari's only podium finish that year.