5 of the Best Ferrari F1 Drivers of All Time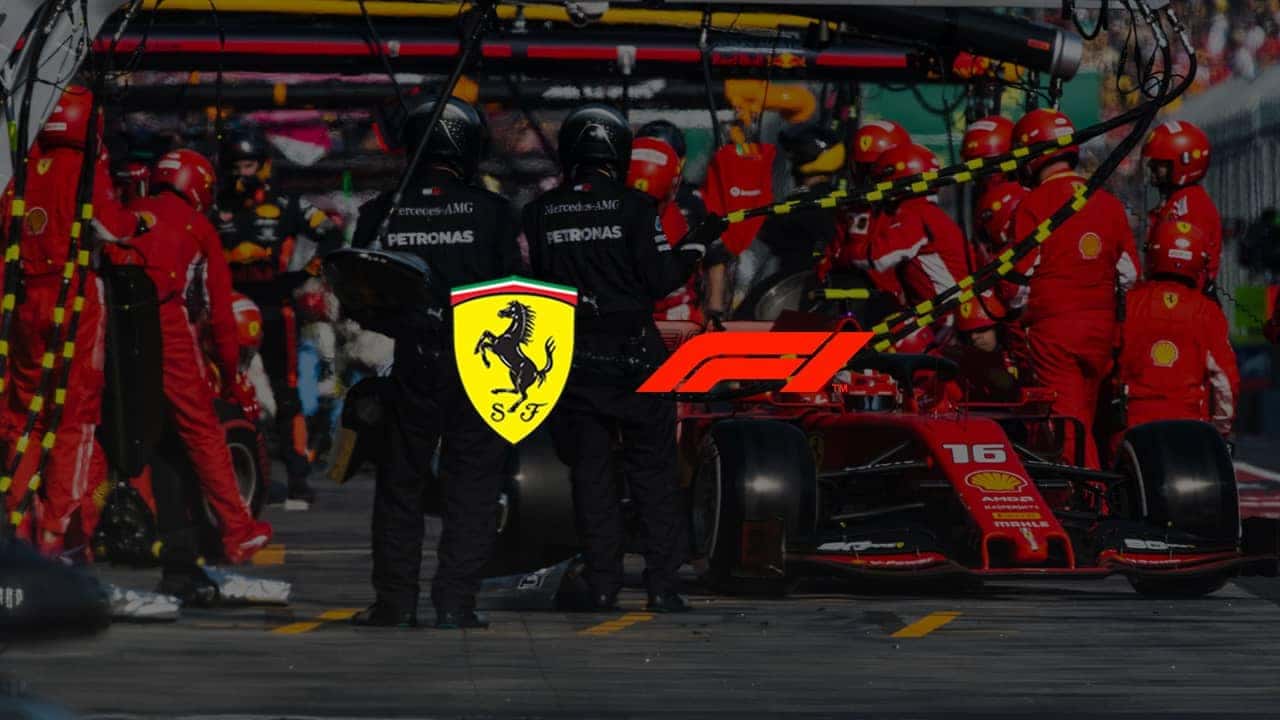 Renowned for its luxurious, high-performance road cars like the 812 Superfast, F60 America, and the 488 Pista, among others, Ferrari also has a deep-rooted history in motorsports.
The company's founder, Enzo Ferrari, was a former race car driver and designer. Ferrari's first official model, the 125 S, was designed for racing purposes. The 125 S scored victories at the 1947 Grand Prix, 1948 Mille Miglia, and the 1951 British Grand Prix. In fact, it wasn't until the early 1950s when the company began developing road cars. The Formula 1 (F1) Ferrari racing team, which was put together in 1950, has since won 16 World Championships and 236 individual races. The 2019 team is comprised of Charles Leclerc and Sebastian Vettel, who have 16 and 5 wins, respectively. The following are four of Ferrari's most accomplished F1 drivers of all time:
1. Gilles Villeneuve
Although he never won a World Championship for Ferrari, Gilles Villeneuve is still regarded as one of the best drivers to represent the team in F1 history. The Canadian joined Ferrari in 1977 after being spotted by F1 legend James Hunt, who was previously defeated in Formula Atlantic (FA). He won six of the 67 F1 races in which he drove for Ferrari and finished second in World Championship standings to teammate Jody Scheckter in 1979.
Prior to joining F1, Villeneuve was an accomplished race car driver in his native Canada. He won 9 of 10 FA races in 1976 and previously won the Canadian, Quebec, and North American championships. The Grand Prix circuit in Montreal is named in his honor. Tragically, Villeneuve passed away in 1982, but his son, Jacques, followed in his father's footsteps and became the first-ever Canadian to win the World Championship.
2. Alberto Ascari
The son of former European Champion Antonio Ascari, Alberto Ascari grew up immersed in the racing world. He developed an interest in motorcycle racing early on in his career and was recruited by Enzo Ferrari to drive the Tipo 815 Spyder in 1940. Following the Second World War, Ascari was part of Ferrari's inaugural F1 racing team alongside his mentor, Luigi Villoresi.
Ascari became the first-ever F1 driver to win back-to-back World Championships, a feat that he accomplished in 1952 and 1953 while winning a total of 11 races. Off the racing track, he was known for his warm and friendly disposition, as well as his idiosyncratic superstitions involving black cats, unlucky numbers, and a briefcase that held his racing apparel.
3. John Surtees
The only driver to win World Championships in motorcycle racing and F1, John Surtees is the son of a three-time UK motorcycle sidecar champion who, like Ascari, grew up in the world of racing. After winning dozens of motorcycle races in the 1950s, he was recruited by Team Lotus to join its F1 racing team for the final four faces of the 1960 season. A surprise second place finish in the British Grand Prix, along with an impressive result in Portugal, made him a highly-coveted driver for the following season.
Surtees raced for Cooper and Lola in 1961 and 1962, respectively. In 1963, he was courted by Enzo Ferrari to join the Ferrari racing team and won his first championship that year. Hailed as Ferrari's savior, "Fearless John," as he was affectionately known, won the World Championship in 1964 after reaching the podium in each of the six races that he finished.
4. Fernando Alonso
A World Karting champion by the time he was 15 years old, Fernando Alonso debuted in F1 at 19 and has since won two World Championships. The Spaniard won both of his titles with other racing teams, but still managed several successful seasons with Ferrari. Upon joining the team in 2010, he finished as runner-up to current Ferrari driver Sebastian Vettel, who broke Alonso's record for youngest-ever World Champion. He finished as runner-up to Alonso again in 2013 and held the record for most F1 championship points from 2013 until 2015.
Throughout his career, the 37-year-old has reached the podium in 97 of the 314 races in which he has participated, ranking in the top five all-time best F1 drivers. The all-time leader in that category is German Michael Schumacher, who represented Ferrari for the majority of his decorated career.
5. Michael Schumacher
Michael Schumacher's first F1 race was the 1991 Belgian Grand Prix, and his first-ever F1 win came one year later at the same race. By 1995, he was a rising star in the sport, and his decision to sign with Ferrari changed the landscape of F1. At the time, Ferrari had not won a World Championship in 17 years. Schumacher finished third in the championship standings in the following year and, while he had moments of brilliance in 1997 and 1998, he failed to capture the World Championship for Ferrari.
Following a season that was cut short due to a broken leg in 1999, Schumacher conquered his greatest rival, Mika Häkkinen, at the Japan Grand Prix in 2000 and won Ferrari its first World Championship in 22 years. He dominated the sport through 2004, winning four consecutive championships. He won seven championships before retiring in 2012.