The Best Job in the World: Ferrari Test Driver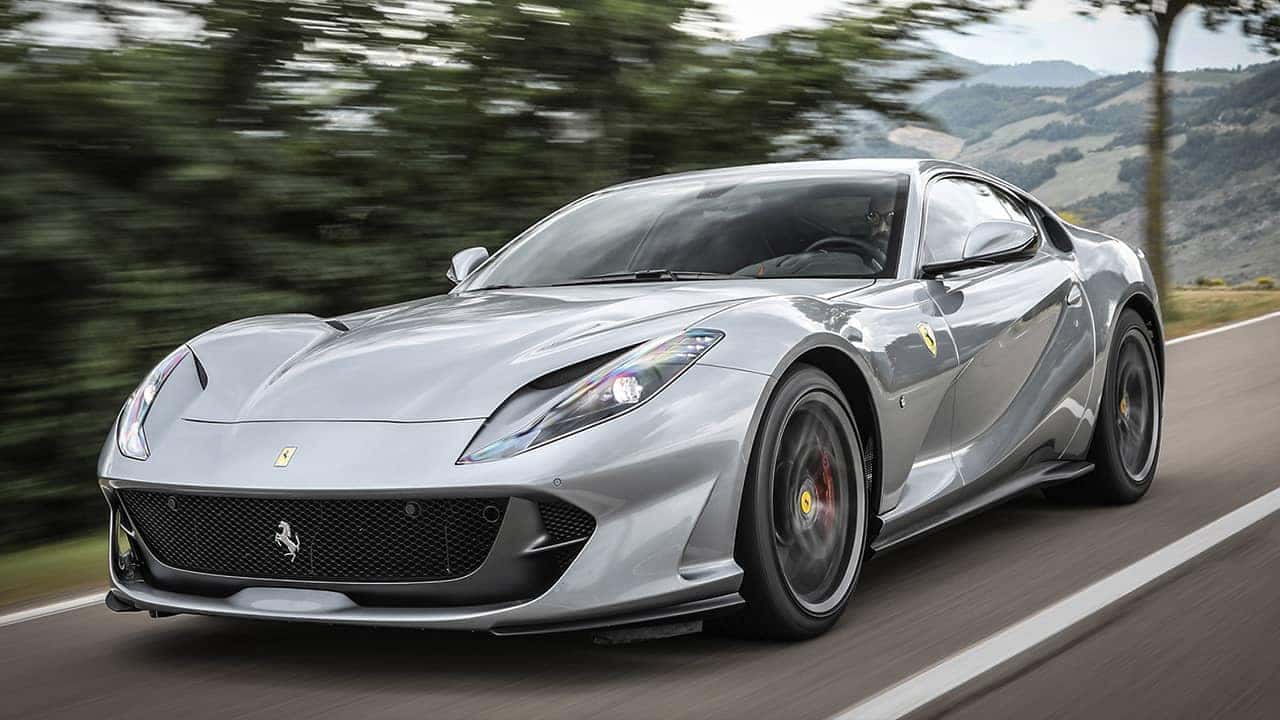 Job Description: Measuring a Ferarri's 'Soul'
Dario Benuzzi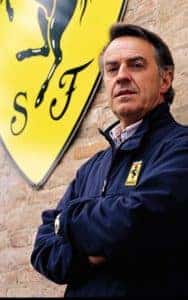 Ferrari Test Driver: Dario Benuzzi
Born in Vignola, Italy in 1946, Dario Benuzzi has been an establishment at Ferrari since the early 1970s. He initially trained as a mechanic in his hometown, and he started at Ferrari test driving and working on the cars—a combination he has said worked because he understood what he was driving.
Over the decades, his input has shaped Ferrari's evolution. One reporter who profiled Benuzzi described him as "the man who imparts soul to Ferraris." Benuzzi's passion has been Ferrari's road cars, which he considers much more "fascinating and complex" than racing models. He answers to the top of Ferrari's management.
The media has occasionally gotten a glimpse into Benuzzi's world. Reporters are duly impressed with his skill, knowledge—and mystique. Benuzzi has tested every Ferrari prototype since the Ferrari 246 Dino, including Formula One models, and his understanding of cars has been invaluable to the company.
"I can spot if there's a problem—and what it is—within 500 meters," Benuzzi told TopGear. "The hard part of the job is giving a subjective report, giving the engineers feedback." Benuzzi has been involved in the development of Ferraris from the first model to the final sign-off, and he provides feedback on everything from interior mock-ups to ergonomics. "If you can't see out of a car or get comfy in it, driving it will be more of a drudge than it ought to be," he said.
Benuzzi's work typically involved five or six hours of driving each day at Ferrari's private track, although sometimes the public gets a glimpse of his test run work. In 2011, a reporter visited Benuzzi as he prepared for high-mountain snow testing (the car arrived via helicopter). In 2015 the press was invited to watch Benuzzi drive four top models he worked on—the F40, the F50, the Enzo, and the LaFerrari—back-to-back on a track in an event Ferrari described as "four queens for a knight."
Raffaele de Simone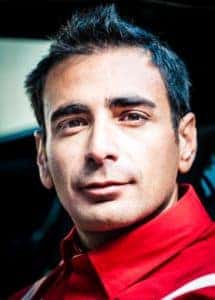 Ferrari test Driver: Raffaele de Simone
Now chief test driver at Ferrari, Raffaele de Simone has talked with media about his typical day at work and what his input means to the development of each prototype. He test-drives four or five cars a day on average. Some of his work hours also are devoted to meetings, recording data, and operating a simulator—all to provide feedback on what it's like to drive the car.
De Simone began his career as a race car driver. He moved into test driving after meeting Benuzzi at a Challenge championship and expressing interest in the job. Benuzzi told De Simone to think about whether he'd like to be a pilot or a test driver, and on the way home De Simone found himself next to Benuzzi's car in a traffic jam. De Simone motioned for Benuzzi to roll down his window, and he told Benuzzi he'd decided on test driving. Benuzzi said, "Okay, see you next week," and took off.
De Simone was a good fit for the job because he already was studying to be a mechanical engineer. He's careful to mention that he must separate his understanding of a car's engineering when test driving cars. In numerous interviews, De Simone has emphasized that he provides a "subjective evaluation" that doesn't involve statistics or calculations.
"We sell emotion, not numbers," De Simone said in a media interview. His job, he says, is to quantify his feelings and responses to driving. "Because we are building road cars, we need to build cars that deliver emotions before they reach their limits," De Simone said. His work primarily involves determining how one's senses are engaged—from the way the leather smells to how the car accelerates as gears are shifted.
A typical day for De Simone begins about 9 a.m. with a test drive of a prototype or mule, new models in development, or cars with new or redesigned parts. He mostly drives on Ferrari's private track or on nearby twisty mountain roads near the company's factory in Maranello, Italy.
When prototypes or final cars aren't ready, he works in a driving simulator or "bucks," models of Ferrari interiors where he can test that the pedals, steering wheel, and computer screens are comfortable and easy to use. When he's not driving, he's meeting with technicians or inputting feedback from technicians into a computer.
At the end of the day, De Simone's job is to make sure that each Ferrari delivers the ultimate driving experience—something that even the best engineer can't calculate. "My responsibility is to confirm that Ferraris are alive," De Simone told CNN Business. "These are not only cars. These cars can create such a strong relationship with their drivers that they could really have a soul and interact in a proactive mode with their drivers."
Raffaele de Simone has one of the best job in the world: testing every Ferrari on the track and the hills around Maranello, Italy https://t.co/JxdcBPB2q8 pic.twitter.com/memH1RD1vN

— CNN (@CNN) April 30, 2019