Some of the Most Affordable Ferrari Models in the World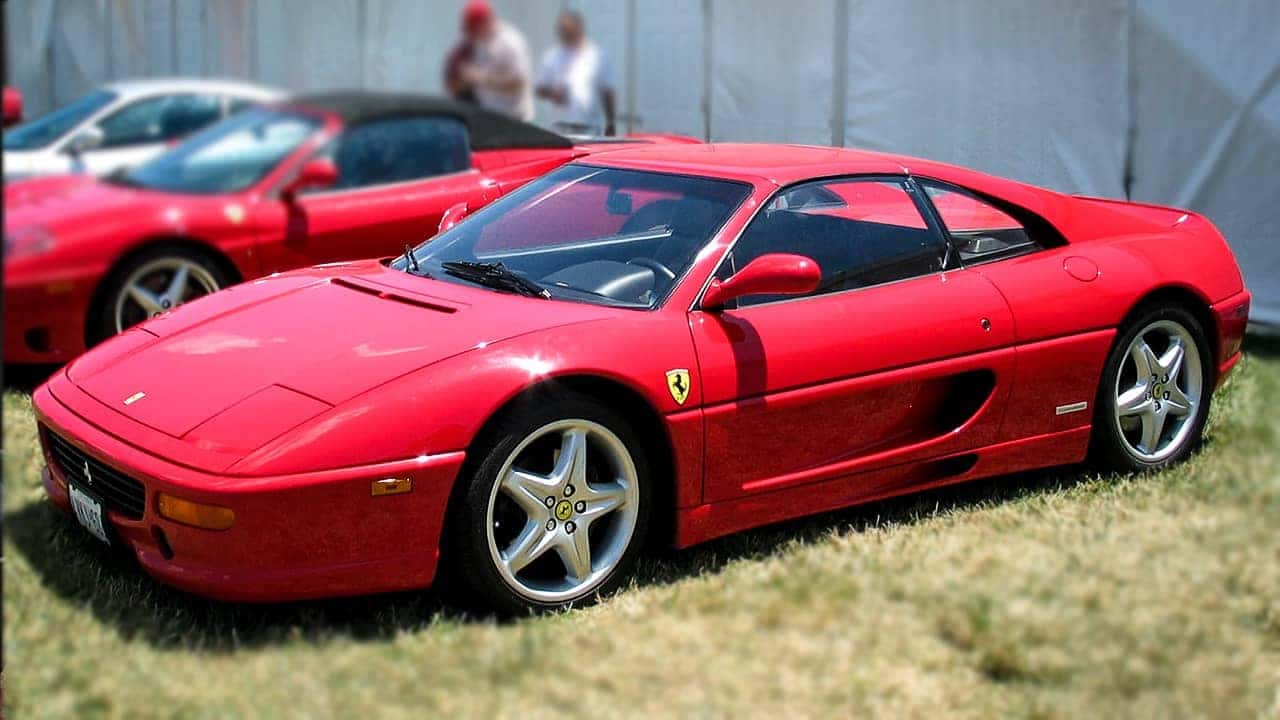 Owning a luxury sports car like a Ferrari is viewed as a sign of wealth and class; however. there are some models that make it into our list of Some of the Most Affordable Ferrari Models in the World.
While some Ferraris can sell at auctions for millions of dollars, you don't have to break the bank in order to add a vintage Ferrari to your collection. The 1963 Ferrari GTO, for example, has the distinction of being the most expensive car ever sold at a price tag of $70 million. Conversely, the Ferrari 348, which was produced from 1989 to 1995, can be purchased at prices between $40,000 and $60,000, depending on factors such as condition and mileage. This is true despite the fact there are only 8,844 Ferrari 348 models in the world. Moreover, in 2017, Autotrader.com compiled a list of the most affordable Ferrari cars for sale on its site. A number of different models, including a 2001 Ferrari 360 Spider, were listed for less than $60,000. Below are five of the most affordable and best-value Ferraris on the market:
Ferrari Mondial
Listed at a price guide between $30,000 and $60,000, the Ferrari Mondial was produced between 1980 and 1993, during which time it was one of the brand's most commercially successful models. There are four distinct models of the Mondial: the Mondial t, Mondial 3.2, Mondial QV, and Mondial 8, all of which were released in both convertible and coupé body form, except for the Mondial 8. A 1988 Mondial 3.2 was listed by a private seller in New York for $33,995 in 2017.
Released in 1989, the Mondial t stands out as being more distinct than the other three models with its larger 3.4-liter engine, redesigned powertrain, and updated exterior. Maintenance, however, is generally more costly for the Mondial t than the other three variants.
Ferrari 308 GTB/GTS
A 1985 Ferrari 308 GTS was listed at $55,000 on Autotrader in 2017 and, at the time, was the cheapest GTS model available on the website. The price guide for the model, which comes in Targa (GTS) and Berlinetta (GTB) forms, ranges from $45,000 to $65,000. The vehicle was in production from 1975 to 1985 and is regarded for its classic-yet-modern, wedge-shaped design that features exterior vents.
Boasting a 2.9-liter mid-mounted V8 engine, the vehicle had a horsepower capacity between 240 and 252 and could reach a top speed of 152 miles per hour (mph). It was popularized via its use on the TV show Magnum, P.I. The nostalgia factor may also increase the value of this model over time.
Ferrari F355
Although listed with a price guide between $70,000 and $90,000 (still relatively cheap for a Ferrari), a 1999 version of the Ferrari F355 F1 Spider was listed on Autotrader in 2017 for $55,000. The F355 Spider was among the first Ferrari models to incorporate the F1 paddle-shift transmission, meaning shifting is relatively slow and clunky, but its exterior is considered among the best-looking of all modern Ferraris. The F355 was in production from 1995 to 1998, during which time 11,273 units were manufactured and distributed for sale. Because of its high output, it's not that difficult to find a reasonably priced model in good condition making a rather affordable Ferrari.
Unlike the aforementioned 308 GTB/GTS, the F355 is a perfect vehicle for those who enjoy testing the speed and power capacities of luxury sports cars. It has a 3.5-liter V8 engine with a horsepower capacity of 375 and is capable of accelerating from 0 to 60 mph in fewer than five seconds.
Ferrari 360
More than 16,000 units of the Ferrari 360, in various models, were produced from 2000 to 2004. These numbers make it a relatively affordable model despite its impressive engine capacities and other impressive specs. The most common Ferrari 360 model is the Modena, of which 8,500 units were produced. A total of 7,500 and 1,288 units of the Spider and Challenge Stradale were produced, respectively. A 2001 Ferrari 360 Spider was listed on Autotrader for $59,000 in 2017. The site also lists other Ferrari 360 models priced between $70,000 and $90,000, as of May 2019.
The 360 Modena was launched in 1999 as a replacement for the F355 and had the distinction of being the first Ferrari to incorporate an all-aluminum chassis, making the vehicle 130 pounds lighter than its predecessor. Even more impressive than the F355, it could hit 0-60 mph in 4.4 seconds, thanks to its 3.6-liter V8 engine and 400 horsepower capacity. Supercars.net lists the Challenge Stradale as the most desirable of the Ferrari 360 models, but the manual Spider as the best value purchase of the three.
Ferrari 599 GTB Fiorano
A more modern Ferrari, the 599 GTB Fiorano was produced from 2007 to 2012, and while it isn't normally sold for as little as the aforementioned models, it's among Ferrari's best value purchases. Although commonly listed at around $200,000 on Autotrader, some can be purchased for less than $125,000. That's an incredible value given its performance and power.
The 599 GTB Fiorano has a 6.0-liter V12 engine with a 612 horsepower capacity and, at its time of production, was the most powerful front engine produced by Ferrari. EVO magazine described the 599 as "an all-consuming experience, each gear delivering a more intense hit than the last. The Veyron may post fiercer figures, but it surely can't match the Fiorano's naturally aspirated immediacy on give-and-take roads."