Ferrari Models That Have Substantially Increased in Value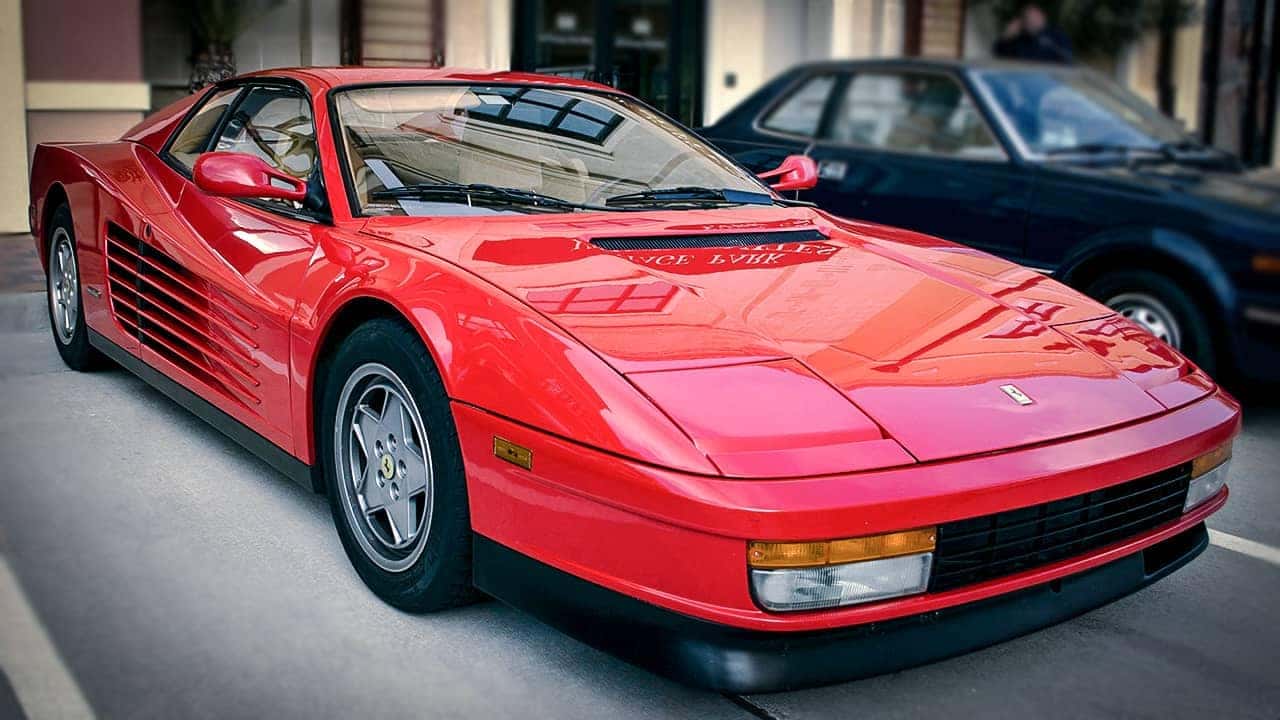 Brand-new Ferraris are generally priced between $200,000 and $300,000. Classic or limited-edition models sold at auction can sell for millions of dollars. In 2018, a Ferrari 250 GTO was sold at RM Sotheby's for a record-setting price of $48 million.
Because the vehicles are in such high demand, Ferrari makes roughly $80,000 in profits per car sold, according to a study conducted by German researcher Dr. Ferdinand Dudenhoffer. However, purchasing and re-selling a Ferrari several years later can earn their owners similar profits. Owning a Ferrari is a sign of wealth, class, and style, and it's for those reasons the luxury sports cars are so valued among automobile enthusiasts. Below are four Ferrari models that exemplify the brand's resale potential:
1. Ferrari Testarossa
According to Auto Trader, the Ferrari Testarossa sold for an average price of $45,000 in 2011. This was on the lower end of prices and considered one of the most affordable Ferrari models at the time. However, in 2017, Testarossa models in good condition were selling for in excess of $150,000. A quick search on Carfax shows Testarossa models listed at $115,000 (1986), $199,900 (1988), $139,900 (1989), and $117,800 (1990).
In attempting to understand the drastic price increases for the Testarossa, Auto Trader author Doug DeMuro met with an owner of the model and test drove the vehicle. His first thought in looking at the car was to wonder how its price could have been so low in the first place.
The car is characterized by its low roof, wide rear end, and overall width. It's an exotic car in every sense of the word. Its interior makes it stand out even further. Features include the window switches being arranged end-to-end as opposed to side-to-side, door handles hidden beneath the side strakes, and ashtrays inside the door panels.
The vehicle's 380 horsepower output and 0-to-60 time of 5.2 seconds isn't fast by modern standards. However, the driving experience is unmatched. It's a unique vehicle, perfect for a Sunday morning drive on winding roads. Hearing the roar of the powertrain and feeling the exhilaration in switching gears is what makes the Testarossa stand out among Ferrari enthusiasts.
2. Ferrari 330 GT 2+2
At the RM Sotheby's Villa Erba auction in Italy in 2015, a 1965 Ferrari 330 GT 2+2 sold for the equivalent of roughly $277,000. The vehicle was recently restored and had the distinction of being one of only 625 Ferrari 330 GTs produced that year. Its sale was indicative of an increase in demand and price.
During the early 2000s, the car could be purchased for around $125,000. Now, the car is being sold at prices that represent a significant increase in value from the one that was sold at RM Sotheby's Villa Erba in 2015.
Hemmings, which is the world's largest marketplace for collector cars, has several listings of the Ferrari 330 GT with prices set at $389,000 (1966), $258,000 (1965), and $375,000 (1967). There's even one listed at $495,900, but that's because it was once one of the personal cars of Enzo Ferrari.
3. Ferrari 400
The design of the Ferrari 400 isn't as exotic or unique as other Ferrari models. However, time has been kind to the vehicle's "wedgy" exterior. Automobile enthusiasts are now circling back on the vehicle and its V-12 engine. It's particularly desirable among those who place a premium on five-speed manual transmission.
The cars are both powerful and practical and can be found for as low as $30,000. However, those that are in good condition with low mileage are priced much higher. Hemmings, for instance, has a 1983 Ferrari 400i listed at $74,900 and a 1984 edition of the car listed at $55,000.
Touting its power and capability as an ideal highway-cruising Ferrari, Classic Driver listed it as one of six classic vehicles worth investing in back in 2014. Moreover, Hagerty's automobile expert panelists all agreed in 2018 that the Ferrari 400 would continue to rise in value.
4. Ferrari 308 GTB
Over the past decade, the Ferrari 308 GTB and GTS models have increased in value from average prices of $31,000 to more than $114,000. The collectible car was in production from 1975 to 1985. During that time, an estimated 12,000 were distributed for sale.
Models that are in excellent condition and possess a fiberglass body are preferred among collectors. These versions of the vehicle were made in the early 1980s, while prior editions had a steel body.
Hemmings has Ferrari 308 GTB listings at prices ranging from $61,800 (1980) to $249,000 (1976). The vehicle is appealing for first-time buyers and collectors alike and, like the Ferrari 400, is expected to continue to rise in value.