Ferrari Driving School Program: Corso Pilota
No matter if you own one or even four Ferrari cars, there is always time to learn to drive your Ferrari like a trained Ferrari professional driver. All thanks to the Ferrar driving school, Corso Pilota.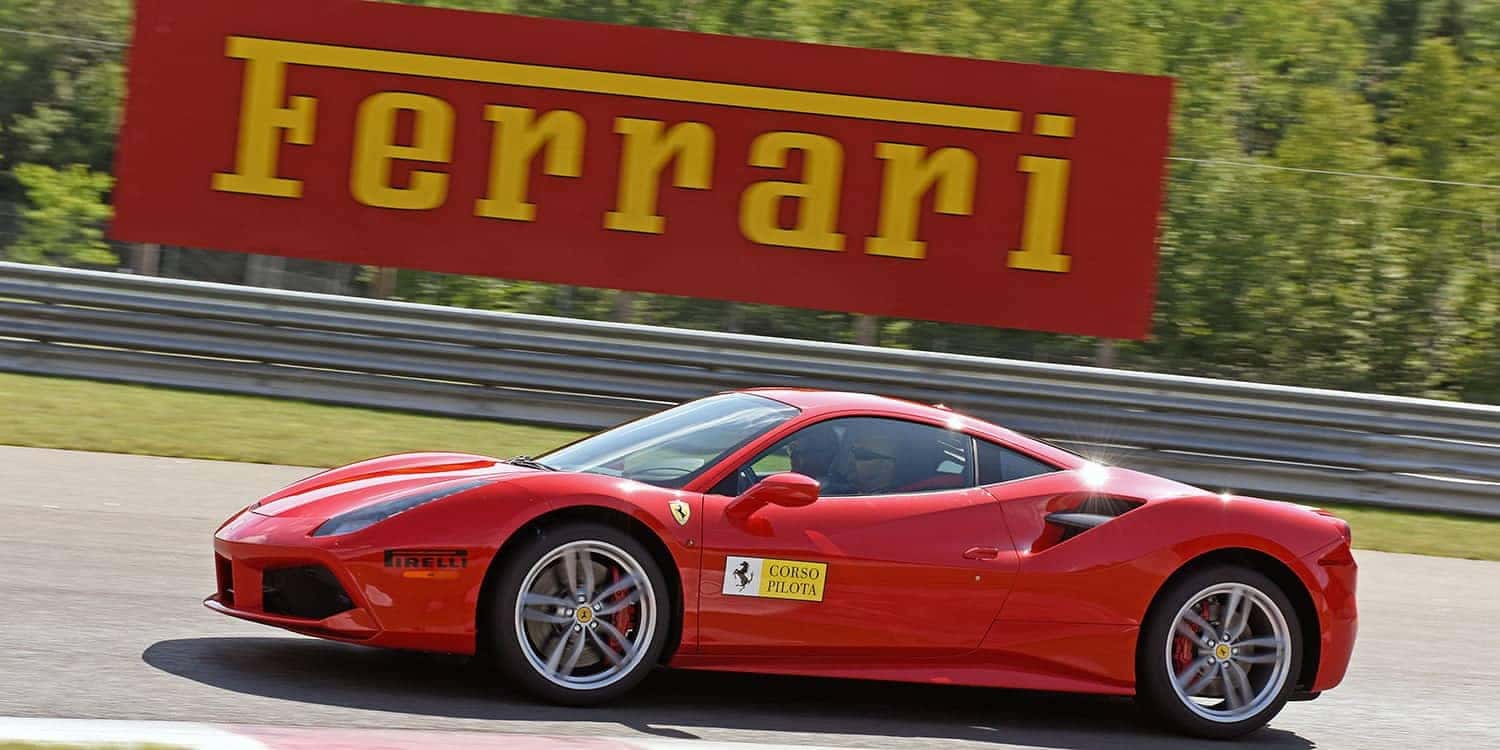 Enzo Ferrari, the creator of the well-loved auto brand, originally wanted to create race cars. Ferrari automobiles were created in order to fund the ability to race cars under the Scuderia Ferrari team. Ferrari still participates in racing cars in programs with Formula 1 and sports car racing and will continue to do so for the foreseeable future. Today, Ferrari cars are built with race-worthy engines but for the everyday street. They are very unlikely to ever see time on the track if you don't participate in the Ferrari Driving School: Corso Pilota
Background into Ferrari Driving School
However, if you want to drive a Ferrari on the track, Ferrari has a program available for owners to experience the thrill and pleasure of driving on the track. Many owners do not want to drive their own vehicles so Ferrari provides cars that owners can drive. Corso Pilota Driving Courses are not your typical driving instruction course. Instead, these courses are meant to be intensive continuous driving skill courses. Moreover, Corso Pilota courses are available for beginners to experts. Ferrari designed its own Ferrari driving school for Ferrari owners to become better and more confident Ferrari drivers.
Corso Pilota courses are broken down into four technical levels: Sport, Advanced, Evolution, and even Challenge. The courses are designed so that you advance from one level to the next. All Corso Pilota programs take place over two days and include five-star hotel accommodations, dinner, trackside lunches, champagne reception, and commemorative event memorabilia. This year's Corso Pilota courses are in Monticello, NY, Thermal, CA, Salinas, CA, Opa-Locka, FL, and Daytona Beach, FL.
Corso Pilota Sport
This course is designed to help you learn beginner sport driving techniques and car control exercises on low grip skid surfaces. These exercises are created so that you can gain a more accurate feel for the performance of your Ferrari vehicle. All practical track exercises are supplemented by theoretical lectures.
28 participants are admitted to each sport course and are divided into four groups of seven participants. There is a staff of ten driver-instructors. The dedicated staff of instructors is made up of highly qualified, expert drivers with professional training in high-performance car driving. All instructors have international experience and drive professionally.
The cars that are available to drive include three 488 Pista, nine 488 GTB, and four 812 Superfast. You are also allowed to drive your own Ferrari vehicle around the track at the end of the course
Ferrari Driving School: Corso Pilota Advanced
After taking a Sports course, drivers graduate to the Advanced course. In the advanced course, drivers will fully learn to drive Ferrari cars at their max power and participants will acquire advanced skills in fast driving and vehicle control. This course is developed to build onto the skills you already learned in the sport course. This course is tailored to suit your individual needs and boasts a better instructor/participant ratio. Activities in the advanced course include onboard data acquisition systems, telemetry analysis, track driving with a pace car, vehicle control under limit conditions, and two final skill-based competitions with driver rankings. There will also be driving sessions in a 488 Challenge car on the second day.
In this course, there are 20 participants divided into four groups of five. There is also a staff of 11 instructors. The fleet of cars available is like the sports course, but there will be six 488 Challenge cars available for two laps on day two.
What to Wear to Corso Pilota Sport and Advanced Courses
Ferrari recommends casual sportswear and suitable footwear for driving (ladies, that means no high-heels or flip-flops). There is no dress code for dinner on either night. Dress comfortably for track time!
Corso Pilota Evolution
After completing the advanced course, drivers can evolve to the Evolution course. Evolution is the first taste into true racecar lessons. For track driving activities, complete FIA suits, shoes, and gloves are provided. Ferrari will also provide white helmet with hans device is also provided.
The evolution course was specifically developed by Ferrari. Both during the theoretical lessons and practical driving sessions, skills are tailored and personalized to each individual participant. Course exercises include but are not limited to continuous telemetry analysis of track times with and without a pace car, finding the car's limits in cornering and optimizing overall driving performance by chronometric analysis. In this course, participants practice their skills in the 488 Challenge with a Challenge Championship set-up. This culmination allows drivers to see where they stand with final rankings based on skills and abilities.
Again, there are 20 participants in each Evolution course divided into four groups of five. There are even more instructors in this course with a total of 15. Similarly, the fleet is the same as the sports and advanced courses.
Corso Pilota Challenge from Ferrari Driving School
Ultimately, after completing the Evolution course, Ferrari drivers can graduate to the final driving course, Corso Pilota Challenge. In Challenge, you will finally be able to learn what it takes to be a "real" Ferrari driver. Participants will intensely utilize the 488 Challenge and 488 GTB cars during this course. A maximum of 10 participants will be allowed to participate in this course, instructed by 6 instructors. Course activities include timed track driving and introduction to basic racing techniques. Participants are required to wear the race suits, shoes, and gloves that were provided during the Evolution course, while helmets will be provided.
If Corso Pilota interests you, sign up for this year's courses!