Everything You Need to Know About Enzo Ferrari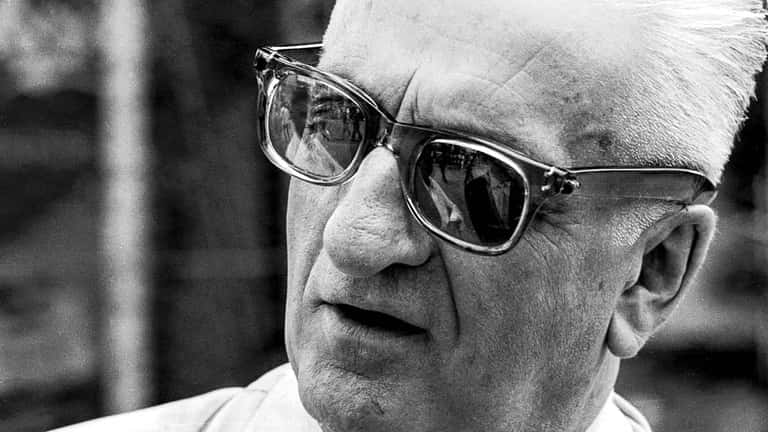 Enzo Ferrari developed a love of racing as a child, and that passion has produced some of the most amazing motorsports legacies in history.
Ferrari has produced dozens of luxury road car models since its inception while maintaining its status as the most successful racing team in Formula One. As a result, it is regarded as one of the world's most powerful brands. In fact, Brand Finance gave the company that honor in 2014.The automotive brand is also responsible for developing the most expensive car of all-time. The 1964 250 GTO sold for a record-setting $70 million in June 2018. Much of its success, especially in regard to its status in the racing industry, can be attributed to its founder Enzo Ferrari.
Racing Career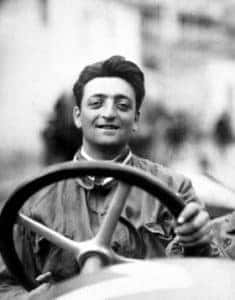 Enzo Ferrari
Enzo Ferrari alla Targa Florio del 1920
Enzo Ferrari was born in Modena, Italy in 1898, Ferrari developed a love of racing as a child. He was particularly inspired by the 1908 Circuit di Bologna, which was highlighted by a battle between popular race car drivers Felice Nazzaro and Vincenzo Lancia. After World War I, he secured a job as a test driver for Costruzioni Mecchanice Nazionali and was soon after promoted to race car driver.
He made his professional racing debut in the 1919 Targa Florio. Although he was unable to finish the race in the allotted time due to outside circumstances, he was offered a racing position with Alfa Romeo. The following year, he finished second overall and first in his class at the Targa Florio.
Driving an Alfa Romeo R.L., he scored his most memorable racing victory in 1924 by winning the Coppa Acerbo. As he recalled in his autobiography, Piloti che gente: "With this car I had won at Ravenna the Racetrack of Savio and at Rovigo the Racetrack of Polesine, but in the Acerbo Cup I initialed my fame as a pilot. In fact I was able to beat the Mercedes, which was just returning from the success of the Targa Florio." Yet, his racing career was short-lived due to what many believe was a crisis of confidence.
Development of the Ferrari Brand
With his racing career at an end, Ferrari founded the racing firm Scuderia Ferrari with the intention of servicing Alfa Romeo customers with delivery and mechanical support. Following the success of the partnership between the two parties, Ferrari arranged similar deals with other racing teams. Within one year, he had amassed a team of 50 drivers. By this point, it was already the largest racing team established by one individual.
Ferrari's big break in the development and manufacturing of racing cars came in 1933, when Alfa Romeo withdrew from all racing activity due to financial issues. The company gave Scuderia Ferrari six P3s as well as the services of its engineer and test driver. Ferrari assembled a roster of some of the best drivers in the world at the time. However, its racing team struggled to compete against German manufacturers Mercedes and Auto Union.
After working for other companies throughout the 1940s, Ferrari founded the now-famous manufacturer under his own name in 1947. Its first vehicle was the 125 S, which was powered by a 1.5L V12 engine. Although the now-deceased Italian owner was originally uninterested in developing road cars, Ferrari has now produced dozens of different high-performance makes and models.
Origins of the Ferrari Emblem
One of the most distinguishable features of Ferrari vehicles is the prancing horse shield emblem. The popular logo is generally featured on the exterior of Ferrari models and has become known as a symbol of speed and luxury. Ferrari didn't manufacture his first car until 1940 and didn't produce one under his own brand until 1947. However, he had the inspiration for the emblem back in 1923 when racing at the Circuit of Sivocci at Ravenna. Ferrari won that race, after which he was presented with the squadron badge of Francesco Baracca by the famous Italian WWI ace's father. The squadron badge, of course, was a prancing horse on a yellow shield.
Personal Life and Legacy
Ferrari married Laura Garello at a young age and the couple had one child, Dino. They became estranged after Dino's death as a result of muscular dystrophy at 24 years of age. Ferrari did, however, have another son, Piero, out of wedlock in 1945. Because of Italian law, Piero wasn't allowed to take his father's name until Ferrari's wife's death in 1978. He is now a billionaire and serves as a vice-president of the Ferrari business.
Enzo, meanwhile, passed away on August 14, 1988. Marco Piccinini, a former Ferrari F1 team principal, was one of the few people who attended his funeral. In 2015, he reflected on the legacy of his former boss and how he will be remembered: "His dream always was to become Ferrari—the team, the factory, the cars. And he did become that. But in private, he was humble. He didn't take himself overly seriously and could see the humour in the situation. What he did take very seriously was the factory, the work and the people who worked for him."