Update on the 2019 Ferrari Challenge North America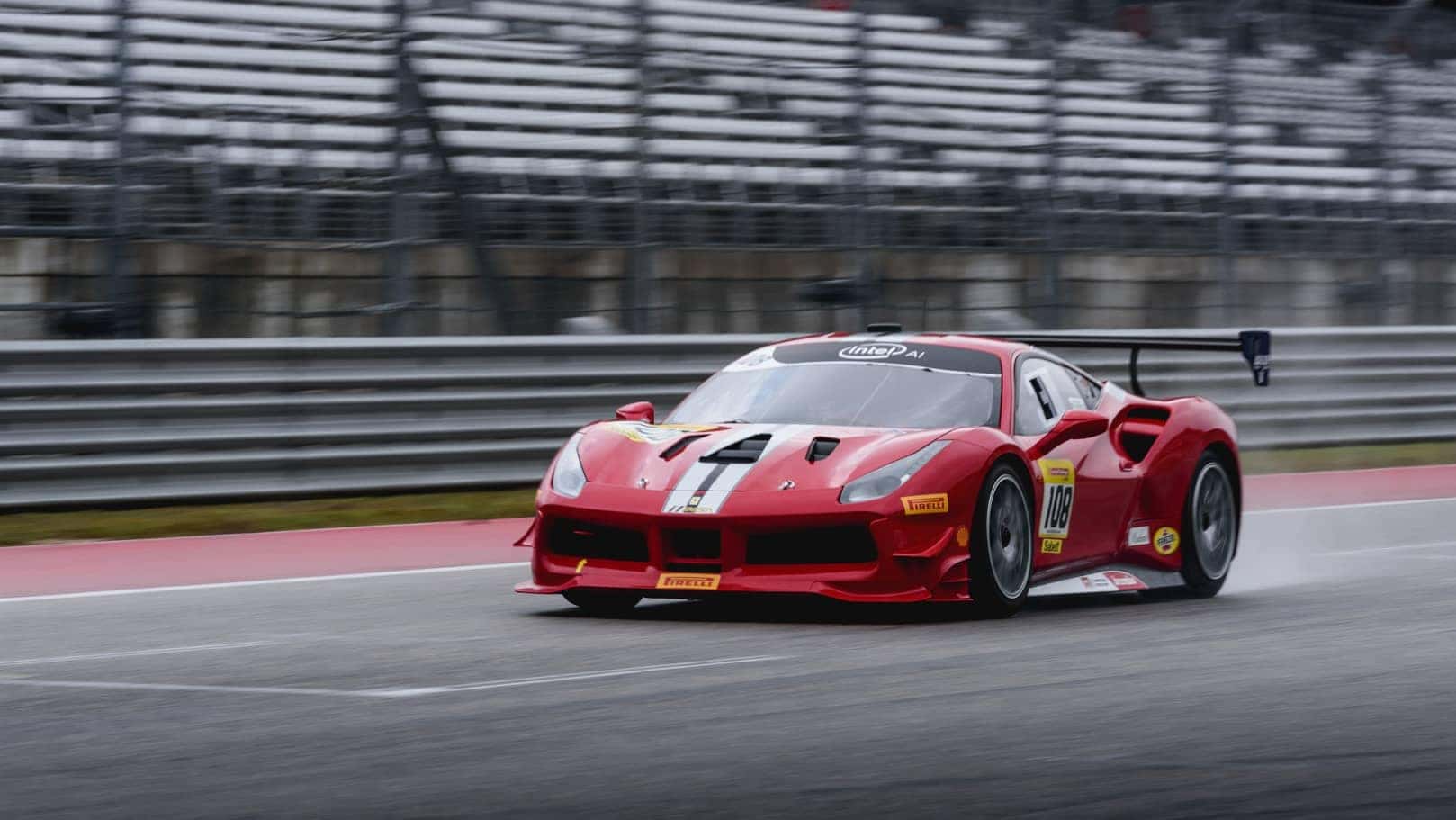 In addition to its Formula-1 (F1) racing team, which is made up of professional drivers, Ferrari allows its most valued customers the opportunity to race their prized vehicles at tracks worldwide through the Ferrari Challenge circuit.
Since the Ferrari Challenge program was established in 1993, more than 1,000 drivers have competed across three different series: Europe, Asia-Pacific, and North America. The International Automobile Federation (IAF) endorses each of these series. IAF monitors the races to ensure driver safety. Drivers place in four different racing categories based on their experience and driving capabilities. These levels are Trofeo Pirelli, Trofeo Pirelli Am, Coppa Shell, and Coppa Shell Am.
The Ferrari Challenge North America launched in 1994. It has featured drivers who have gone on to win legendary races like 12 Hours of Sebring and 24 Hours of Daytona. The 2018 overall standings winners were Cooper I. MacNeil (Trofeo Pirelli), Ross Chouest (Trofeo Pirelli Am), Thomas Tippl (Coppa Shell), and John Megrue (Coppa Shell Am). Meanwhile, the 2019 season launched March 8 in Austin, Texas. Below are the results of the first three races:
Austin (Texas) Ferrari Challenge Race
Drivers in the four levels of competition participate in two races during each event. Benjamin Hites and Cooper MacNeil split the victories in the Trofeo Pirelli class and Mark Fuller and Ziad Ghandour did the same in the Trofeo Pirelli Am class. Meanwhile, Danny Baker (Coppa Shell) and Brian Davis (Coppa Shell Am) won both races in their respective classes. Baker, of Ferrari of Palm Beach, is in his third season. He had yet to win a race until this season. Davis, a teammate of Baker at Ferrari of Palm Beach, had only participated in two Ferrari Challenge North America races before winning his first two of the 2019 season. Other drivers that stood out in Austin included Mark Issa, Ian Campbell, and Todd Morici.
Races took place at the Circuit of Americas. Racing fans regard Circuit of Americas as the home of F1 in the US. One of the highlights of the event was the first race in the Trofeo Pirelli class, where MacNeil led the majority of the race. Unfortunately, he lost control of his 488 Challenge car on the final turn of the final lap. He finished second to Hites by only two-tenths of a second. Third-place finisher Martin Burrowes was 23 seconds back of first place.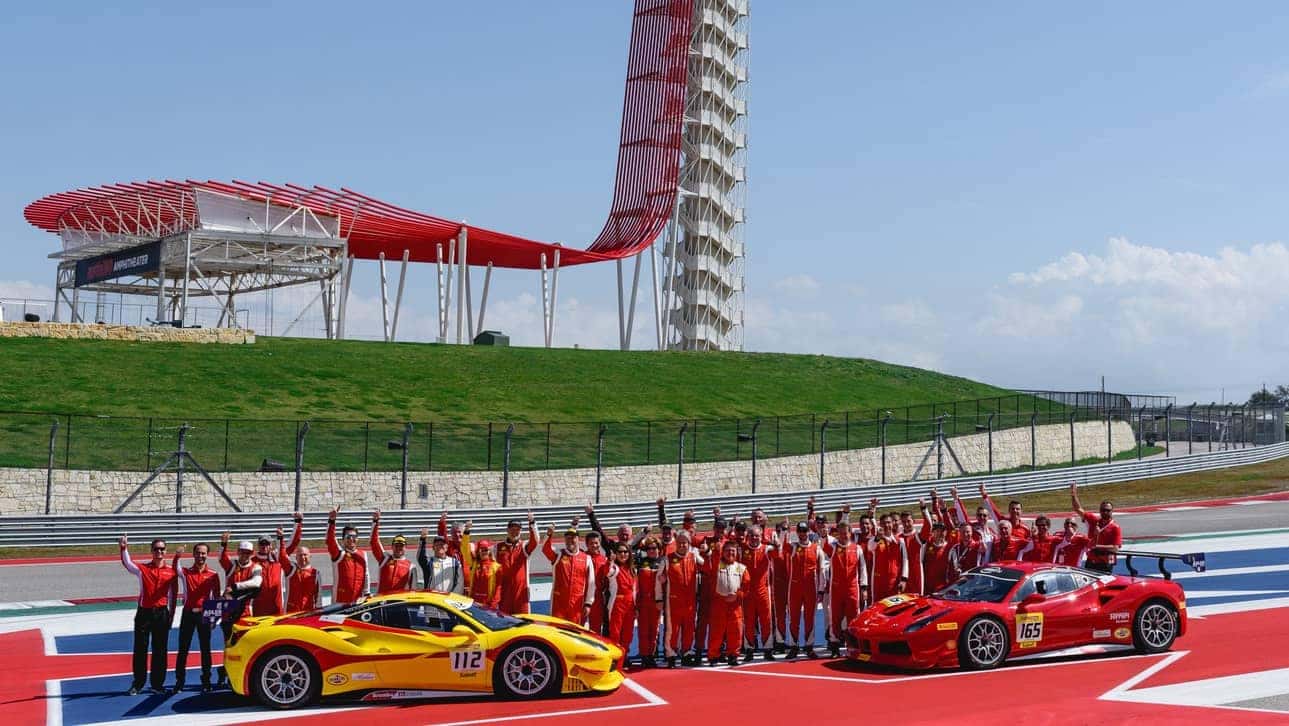 Sebring (Florida) Hosts Ferrari Challenge
The Sebring International Raceway in Florida hosted the second stop of the Ferrari Challenge North America circuit. Again, Hites and MacNeil split the wins in the Trofeo Pirelli class, while Davis won both Coppa Shell Am races. Neil Gehani (Trofeo Pirelli Am) and Mark Issa (Coppa Shell) won their first races of the season.
Drivers faced several challenges over the course of the three-day event, such as sweltering heat, humidity , and low grip and high speed presented by the nearly 70-year-old track. In the first race, car issues cost MacNeil. He showcased his driving ability in Race 2 with a nearly 15-second victory over second-place finisher Thomas Tippl. Ghandour secured his second win of the season in Race 2 of the Trofeo Pirelli Am class with a six-second victory over second-place finisher Barry Zekelman.
Other highlights included Jay Schreibman of Cauley Ferrari of Detroit winning the Gentlemen's Cup, given to the highest-ranking driver over 55 years old, on the third and final race day. In addition, Debra Palermo earned her first Ladies' Cup of the season. Palermo, who is affiliated with Ferrari of San Francisco, won the cup after leading contender Lisa Clark crashed near turn 12 of 17. Clark, who debuted in 2017, earned 13 top-10 finishes prior to this season.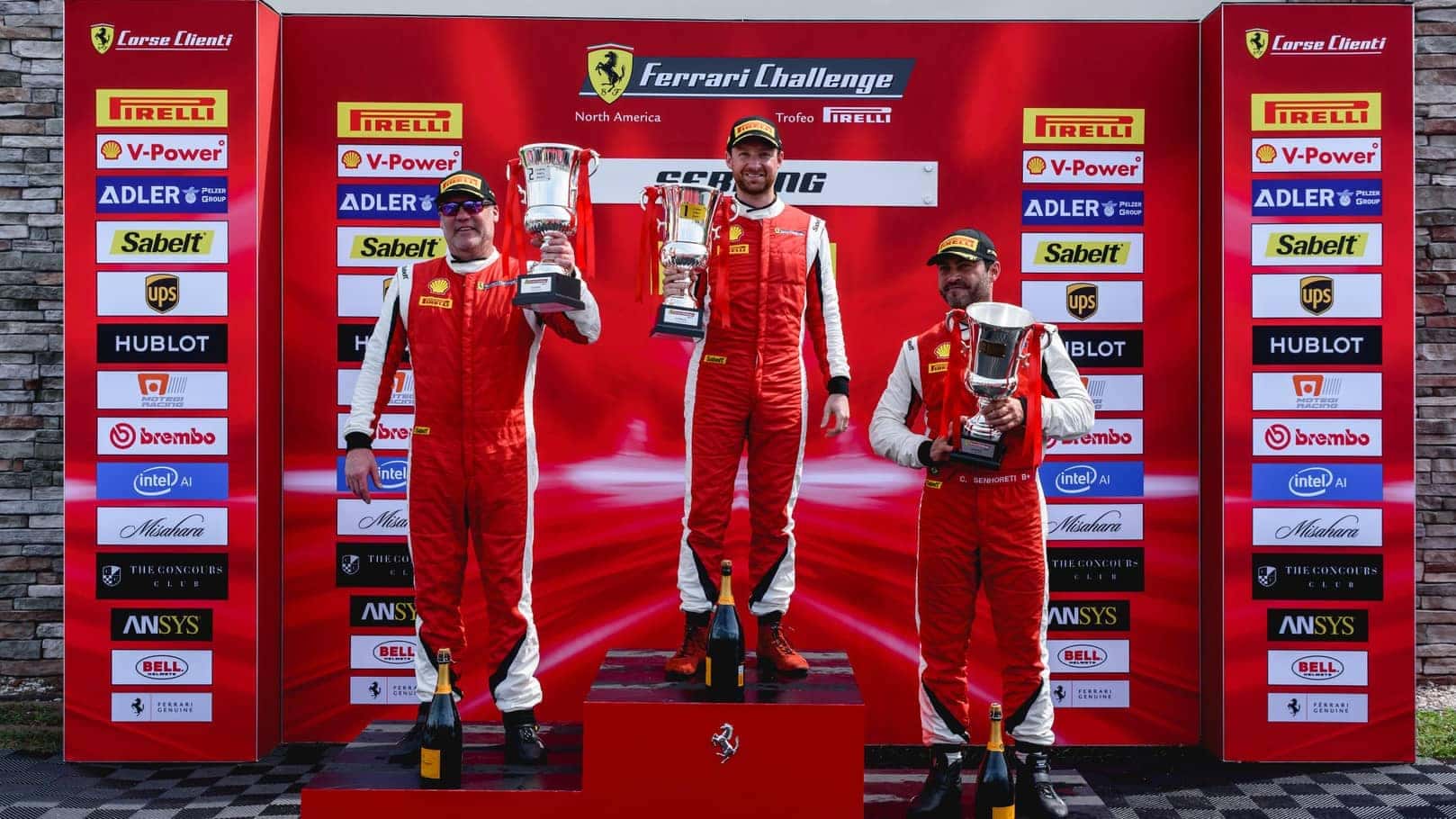 Laguna Seca (California)
Many of the same names filled The Trofeo Pirelli, Trofeo Pirelli Am, and Coppa Shell leaderboards following the three-day Ferrari Challenge North America stop at the Weathertech Raceway Laguna Seca. However, first-time winners emerged in the Coppa Shell Am class as Schreibman and Joe Sposato registered first-place finishes in Race 1 and Race 2, respectively. Sposato finished six seconds ahead of second-place finisher Rodolfo Lenci of Ferrari of Ft. Lauderdale and more than 20 seconds ahead of Clark, who finished in third place and won the Ladies' Cup.
Through the first three events of the season, MacNeil, Ghandour, and Issa lead the Trofeo Pirelli, Trofeo Pirelli Am, and Coppa Shell classes. MacNeil was an overall champion in 2018, while the other two are seeking their first Ferrari Challenge North America overall titles. Clark holds a two-point advantage over Schreibman for second place in the Coppa Shell Am class. The final races of the 2019 Ferrari Challenge North America take place in Montreal (June 7-9), Indianapolis (July 26-28), and Miami (September 6-8). A year-end championship takes place from October 24 to 27 in Italy.