Spotlight on An Exclusive Driving School for Ferrari Owners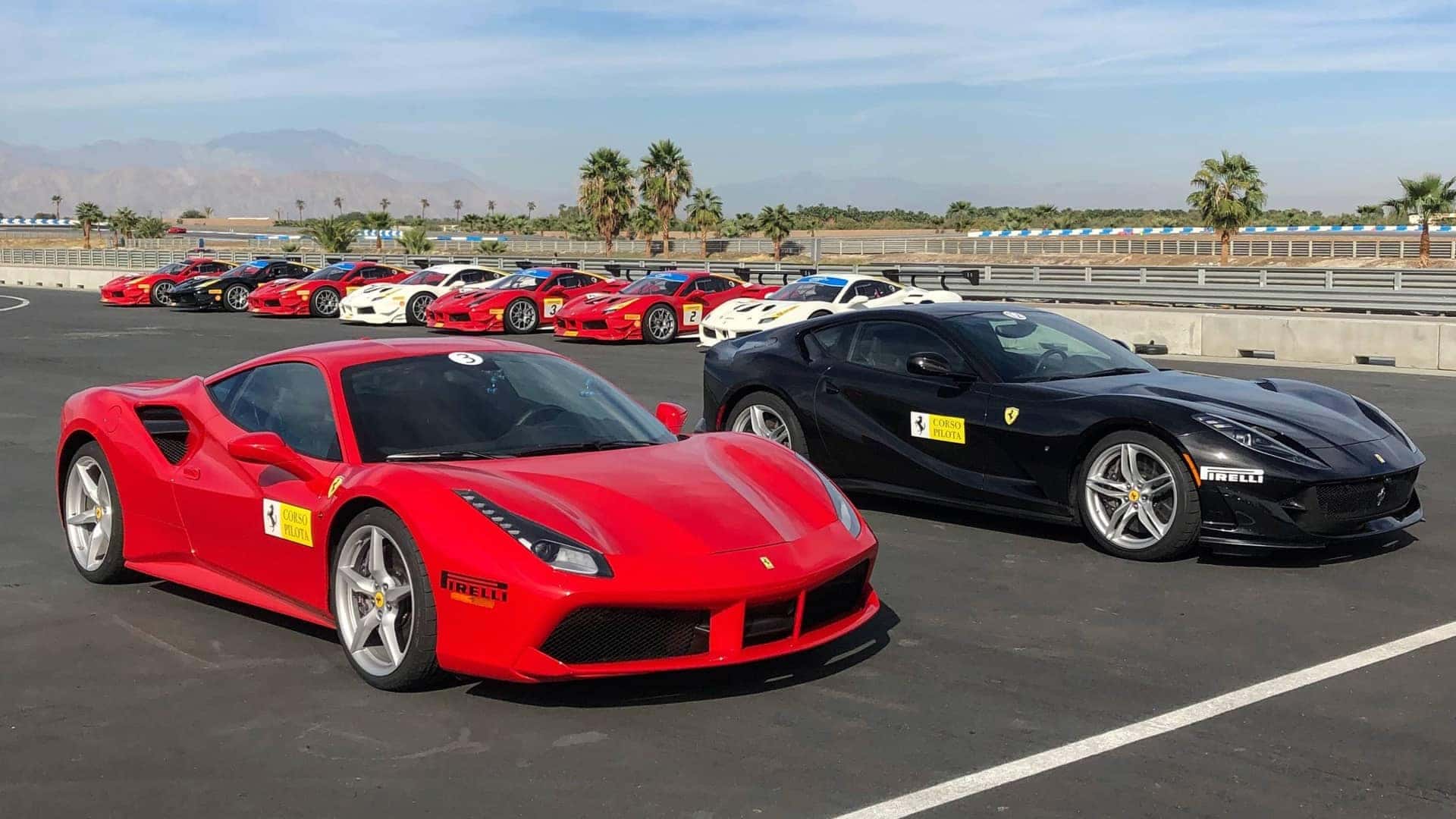 While maneuvering a Ferrari around town or even on a highway can be exhilarating, for car enthusiasts, in-town driving can't touch the dream of racing one of the world's most intricately and expertly designed cars.
For more than a decade, Ferrari has offered the owners of these vehicles and their immediate families with a once-in-a-lifetime opportunity to learn how to drive a Ferrari race car from a professional driver. At Ferrari Corso Pilota ("course pilot") driving schools, which are held around the world, students learn from drivers with impressive win records and years of experience in driving Ferraris. The Ferrari driving schools have a low instructor-student ratio (the first course typically pairs a group of seven students with two instructors, and the ratios go down from there) and two days of hands-on driving experience on race tracks. The initial classes teach students how to drive better. Those who complete all four courses earn an IMSA (International Motor Sports Association) license and the opportunity to participate in Ferrari Challenge racing.
An Opportunity to Meet Other Ferrari Enthusiasts
Graduates of the first of four-level Corso Pilota classes, "Sport," rave about the driving instruction and the opportunity to meet other Ferrari enthusiasts and storied race car drivers. Autoweek writer Robin Warner, who wrote about attending the Corso Pilota Sport school at the Monticello Motor Club in New York in 2018, described it as two days of "fantasy life" where you "eat and sleep well and talk with American and Italian race car drivers." Attendees stayed at the same hotel, where they enjoyed a champagne reception with the instructors and got to know each other. "I haven't smiled that much over a two-day period in my life," Warner wrote.
The Ferrari driving school classes are not cheap. Corso Pilota Sport costs about $14,000 for two days, and if you attend all four classes it will cost you a total of about $76,000 for eight days of classes—the equivalent of buying a new Mercedes-Benz GL-Class.
Four Classes
First, the four classes build on each other, so you must take the preceding class to qualify for the next one, as drivers develop confidence and driving skills. Each class covers increasingly complex activities, all guided by professional instructors. Here's what each of the four Corso Pilota classes involves:
Corso Pilota Sport: First, Corso Pilota students will take the Sport course. This course balances instruction with practical driving time in Ferrari cars. Drivers gain experience in track work and vehicle control exercises such as cockpit driving position, progressive accelerator and brake control, braking and acceleration techniques, and creating precise driving lines through bends. Participants also have an opportunity to try electronic vehicle control setups in different Ferrari models and to learn how to analyze their vehicle's behavior.
Corso Pilota Advanced: After learning basic driving techniques in Sport, 20 participants per class (divided into four groups of five) learn advanced vehicle control and high-speed driving techniques through additional time behind the wheel. The vehicles' in-car data acquisition systems can help instructors to customize theory sessions that align with participants' driving styles and technical aptitude. In addition, participants learn how to analyze their own driving in dynamic skill trials.
Corso Pilota Evolution: The groups become smaller in this course, as four groups of four work on their on-road driving skills in a 488 Challenge race car. Teaching methods are highly personalized in order to provide each participant with guidance in improving their driving performance. As per the name "Evolution," drivers work to adapt their sports driving techniques to daily situations and begin to discover their own personal driving limits. Road work now will include road-going Ferraris and more dynamic skills trials.
Corso Pilota Challenge: The last of the four-course series, Challenge is the final step in bringing participants into the universe of Ferrari racing. They focus on the details of driving techniques and seek to maintain consistent performance through timed track sessions. Instructors work with participants on how to safely and professionally compete in the Ferrari Challenge. They learn basic racing techniques such as starting and overtaking as well as the rules and regulations of racing and the procedures for each stage of a race. Real Ferrari race car drivers train graduates of this course.
A One-of-a-Kind Experience
Regardless of a participant's reason for taking Corso Pilota, whether it's to actually race a Ferrari or for the experience of learning from professional race car drivers, students will leave the course with more than a one-of-a-kind experience. Participants rave about how the camp fulfills the fantasy of driving a Ferrari race car and stepping into the legendary world—even briefly—of Ferrari racing.
When they return home, they will find that their hours behind the wheel and in the classroom with world-class instructors will make a difference in their everyday driving. The driving skills that they leave with will provide them with a much more in-depth understanding of their car and how to drive it. Alexander Kalogianni of Digital Trends wrote after his experience at Corso Pilota, "After you've been trained by Ferrari to drive a Ferrari, you can drive just about anything."