4 Ferrari Vehicles Driven in the Corse Clienti Program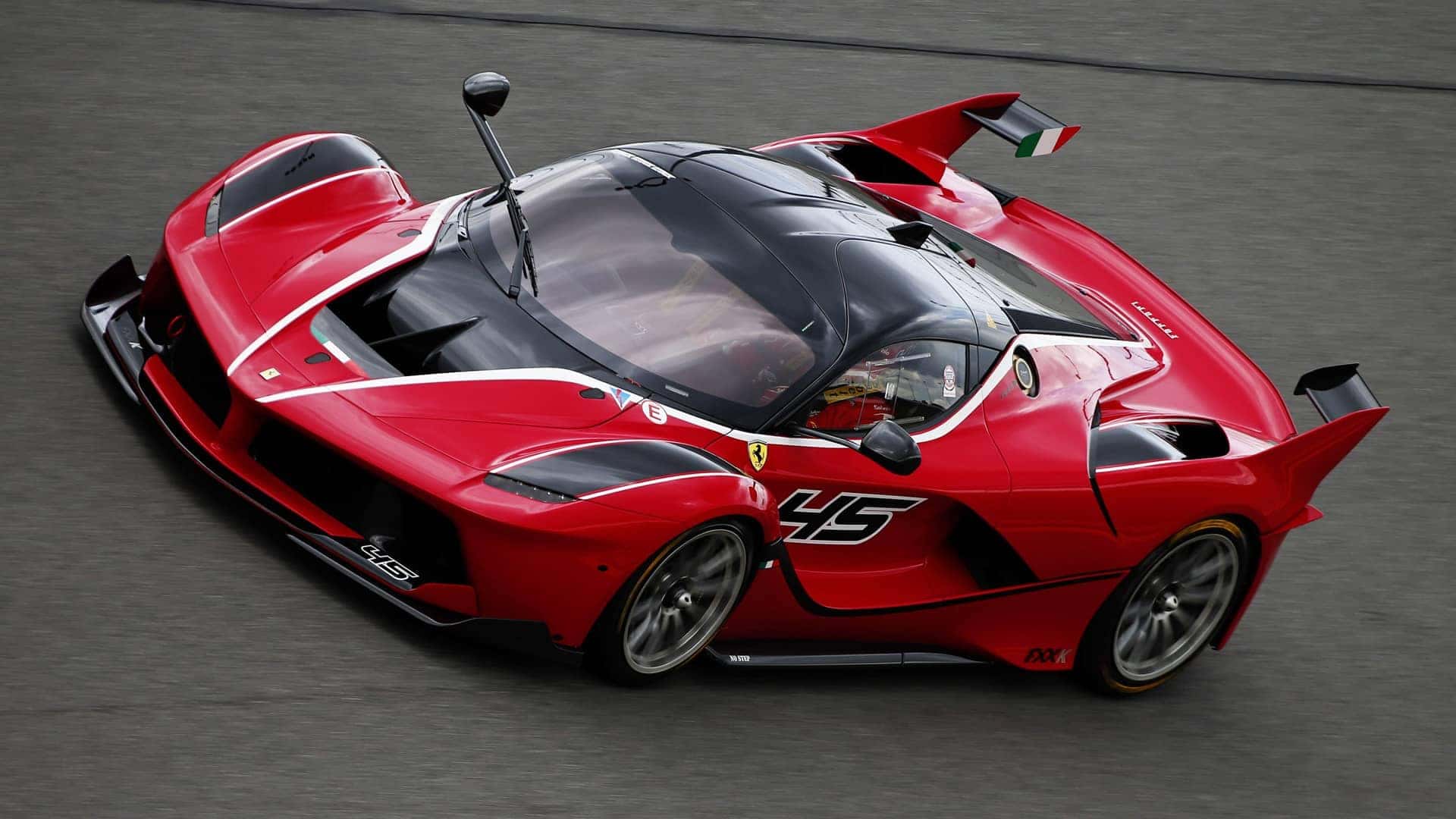 Ferrari is one of the world's most prominent luxury sports car brands and, while it offers a diverse range of performance vehicles for recreational driving purposes, the Italian company's origins are directly tied to racing.
The first-ever Formula 1 (F1) World Championship took place in 1950. Since then, Ferrari has been the only race car manufacturer to participate in every F1 World Championship. Since that time, 38 drivers, including Sebastien Vettel and Michael Schumacher, have registered at least one race victory while representing Ferrari. While those 38 drivers were or are professionals, Ferrari doesn't limit its racing opportunities to accredited F1 drivers.
In order to better serve its more adventurous clientele, the company manages the Ferrari Challenge series, through which Ferrari owners can participate in racing series events throughout Europe, the United Kingdom, Asia-Pacific, and North America. It also operates Corso Pilota, a driving school that offers programs tailored to different driving demands and expectations. Another program is Corse Clienti, which is based at the Fiorano Track in Italy and involves races with classic Ferraris owned by official Ferrari dealers. The Ferrari FXX and the following are four of the vehicles associated with the Ferrari Corse Clienti program:
488 Challenge
Recognized as the most powerful car in Ferrari's one-make series, the 488 Challenge boasts a 3.9-liter V8 engine similar to the 488 GTB, which received the 2016 International Engine of the Year Award. As a result, it has a horsepower capacity of 670. The powertrain in the Challenge was specifically designed to enhance racing performance; it features different engine mapping and shorter gear ratios that provide a significant increase in out-of-turn acceleration. Other improvements include a reduction of 19.7 kg and 8.5 kg, respectively, in the weight of its powertrain and exhaust system. In addition, it is the first Challenge car to feature Ferrari's patented Slip Slip Angle Control software, which further improves longitudinal acceleration in turns. Moreover, working in conjunction with the Ferrari Styling Centre, engineers reworked the car's front radiator layout to improve aero efficiency.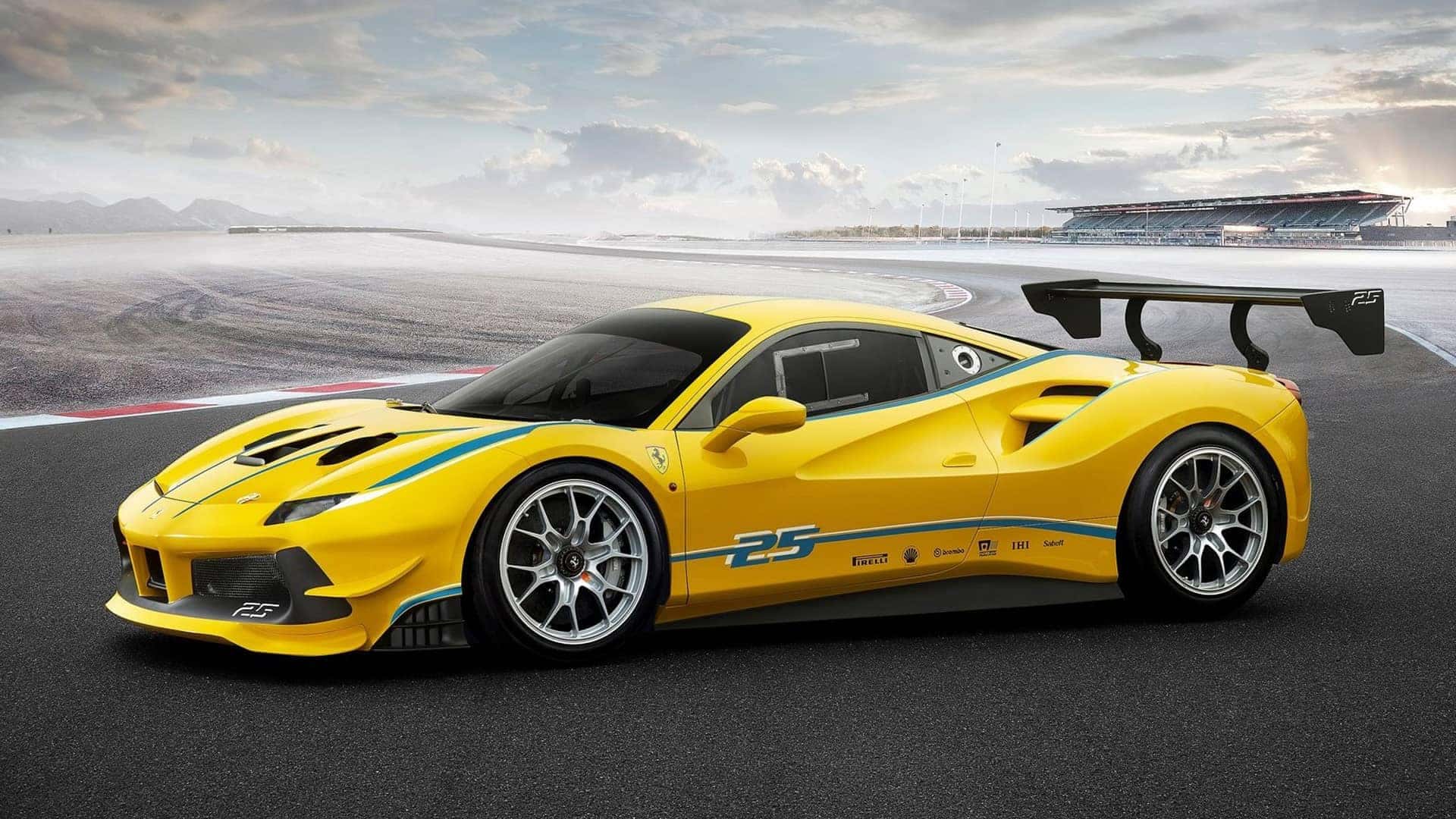 FXX K
Unveiled in 2014 at Abu Dhabi's Yas Marina Circuit, the Ferrari FXX K builds upon the LaFerrari hybrid with the K referring to the vehicle's kinetic energy recovery system. While the Challenge is designed for racing, the FXX K is only to be used by Ferrari Corse Clienti test drivers given its powerful and uncompromising nature. Its V12 engine boasts a horsepower capacity of 860 at 9,200 revolutions per minute (rpm). Its electric motor contributes an additional 190 horsepower and can be set in four different modes: qualify, fast charge, manual boost, and long run.
FXX-K EVO
The FXX-K Evo is similar to the aforementioned FXX K, but significantly faster than its predecessor due to an aerodynamic kit adopted in Ferrari racing vehicles, increased use of carbon-fiber, lighter curb weight, and enhanced downforce. These aspects, among others, contribute to an increase in speed despite the vehicle having the exact same hybrid drivetrain as the FXX K. Like the others, the FXX-K EVO was not developed for road use, and there are only a handful in existence designated for test driving as part of the Corse Clienti program.
However, one of the 40 cars produced can be purchased once prospective buyers prove themselves to be capable of handling it. Even then, it can only be driven on tracks, and the owner must promise to drive it rather than to leverage it for investment purposes. A Dallas, Texas, native, who is one of the few owners of the vehicle, spoke to the publication Robb Report in June 2019 about the purchasing process.
"I came out and talked to the president of Ferrari North America about it," he said. "The program would like for people to buy those cars and actually drive them. They don't want your FXX sitting around. They wanted to be sure I understood the commitment and that I was willing and ready to drive the car on the track. That was the main thing; a conversation about the program and ensuring you were going to be an active participant."
He tested out the FXX-K EVO alongside a professional driver at Ferrari's Fiorano track and has since accrued in excess of 4,660 miles driving on popular tracks like Laguna Seca in California, Hockenheim in Germany, and Spa-Francorchamps in Belgium.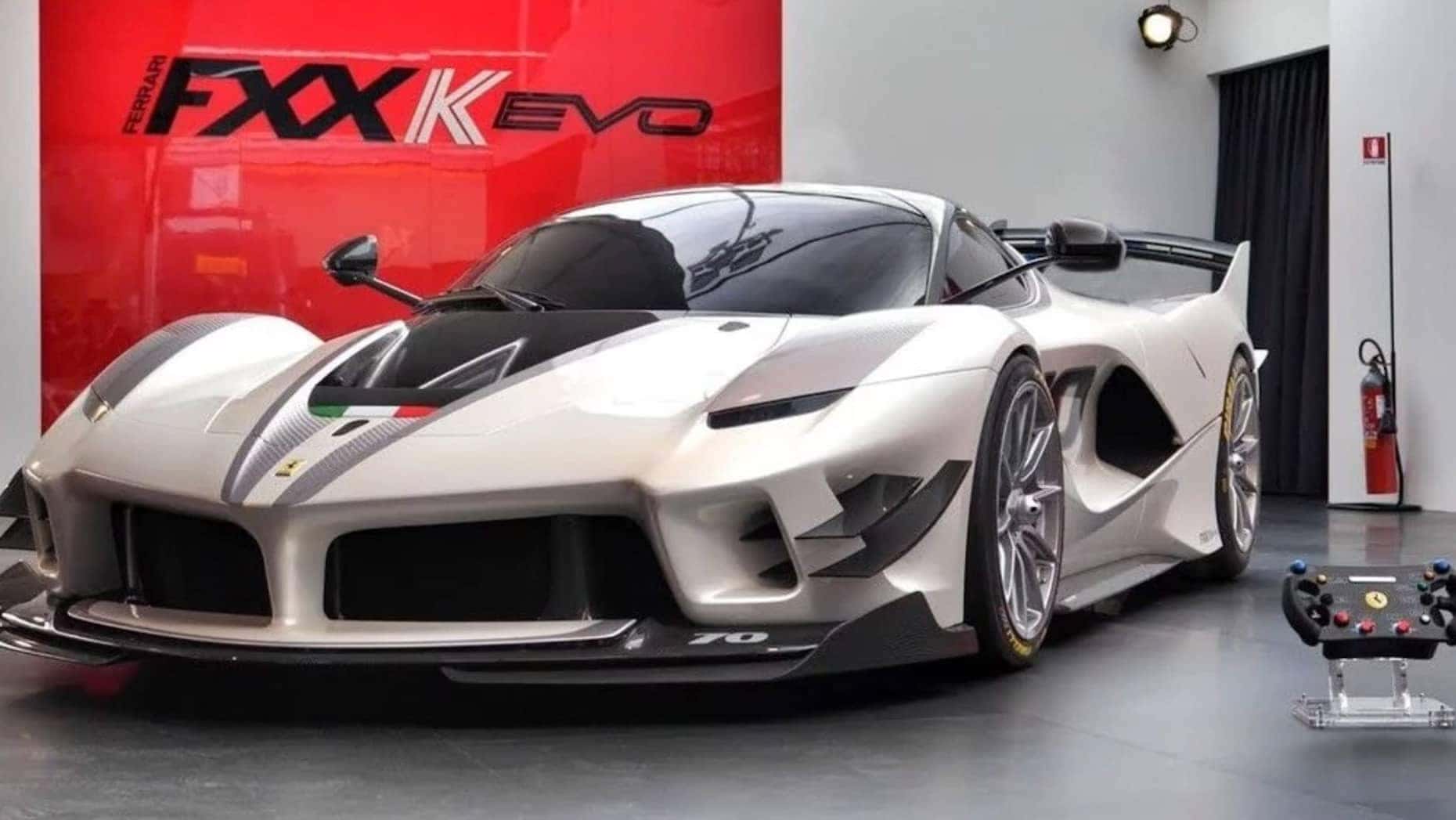 599XX
Released in 2010 and based on the 599 GTB Fiorano, the 599XX incorporates included first-time technological innovations and solutions like the High Performance Dynamic Concept. The system, which is designed to maximize racing performance, involves joint operation between electronic and mechanical systems. Additionally, a second-generation SCM suspension system was implemented to improve the vehicle's handling. Other elements, such as its Actiflow system and F1-derived "doughnuts," contribute to class-leading aerodynamics and a horsepower output of 700 at 9,000 rpm.
The 599XX's racing capabilities were highlighted in Beijing on the 20.832-kilometer Nordschleife circuit, on which it completed a lap in just under seven minutes and became the first production-derived sports car to accomplish this feat.