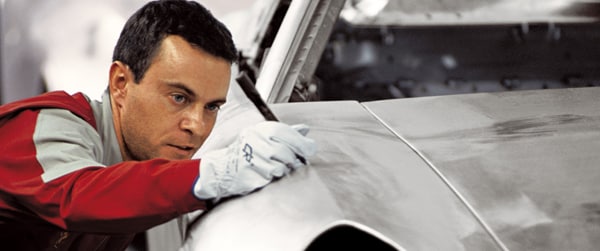 Scratches Dents and Other Imperfections are a Thing of the Past
  With Ferrari Fort Lauderdale auto body & collision repair, serving Pompano Beach, Boca Raton and Parkland
Whether your new Ferrari FF, 458 Italia or 458 Spider has been in a minor fender bender or larger accident, Ferrari Fort Lauderdale isn't here to judge. We'd rather focus on bringing your vehicle back to its prime. That's why we staff an auto body and collision repair shop that proudly serves Fort Lauderdale, Pompano Beach, Boca Raton and Parkland.
Our experts are ready to address a wide range of issues, but their expertise falls far beyond body work. At Ferrari Fort Lauderdale, you'll also find a car service and repair department to help with your everyday car-care needs.