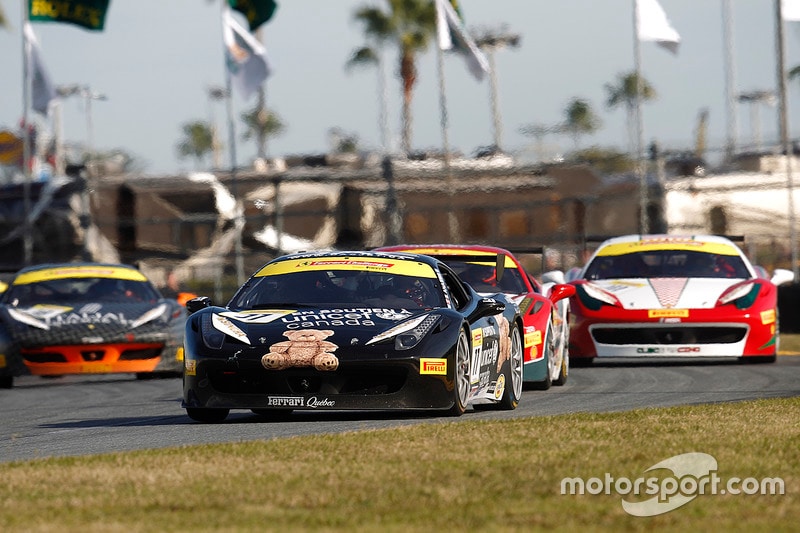 Daily general admission tickets for first Ferrari World Finals in North America start at $15
Daytona Beach, Fla. – Tickets for the Ferrari World Finals on Dec. 1-4, which is being held for the first time in North America, are on sale now.
The four-day event that will be staged on Daytona International Speedway's 3.56-mile road course, will bring together competitors from the European, North American and Asia Pacific series of the Ferrari Challenge for a battle for the World Championship in their Ferrari 458 Challenge EVOs. The Ferrari World Finals have been previously held in Abu Dhabi in the United Arab Emirates and Italy.
The weekend also includes the display and running of historic Formula 1 cars, Ferrari's exclusive XX Program and, to cap the weekend, Scuderia Ferrari's Formula 1 show. The show traditionally features the present Formula 1 drivers (currently Sebastian Vettel and Kimi Räikkönen) in demonstrations of pit stops, thrilling accelerations and fast laps.
Tickets for this prestigious event can be purchased at www.daytonainternationalspeedway.com
or calling 1-800-PITSHOP
or by visiting the Daytona International Speedway Ticket Office.
Daily adult general admission tickets start at $15; kids 12 and under are FREE throughout the event. A four-day general admission pass is also available for $60, a savings of $35. All tickets include access to the garage area and parking and camping packages are also available. A detailed event schedule will be released at a later date.
Fans can stay connected with Daytona International Speedway on Twitter, Facebook, Instagram, Pinterest, YouTubeand Snapchat (username: DISupdates), and by downloading the new version of Daytona International Speedway's mobile app, for the latest Speedway news throughout the season.
Original Article can be found at: http://www.motorsport.com/ferrari/news/everything-ready-for-the-2016-ferrari-world-finals-at-daytona-international-speedway-737463/?s=1