Everything You Need to Know about Ferrari Insurance Policies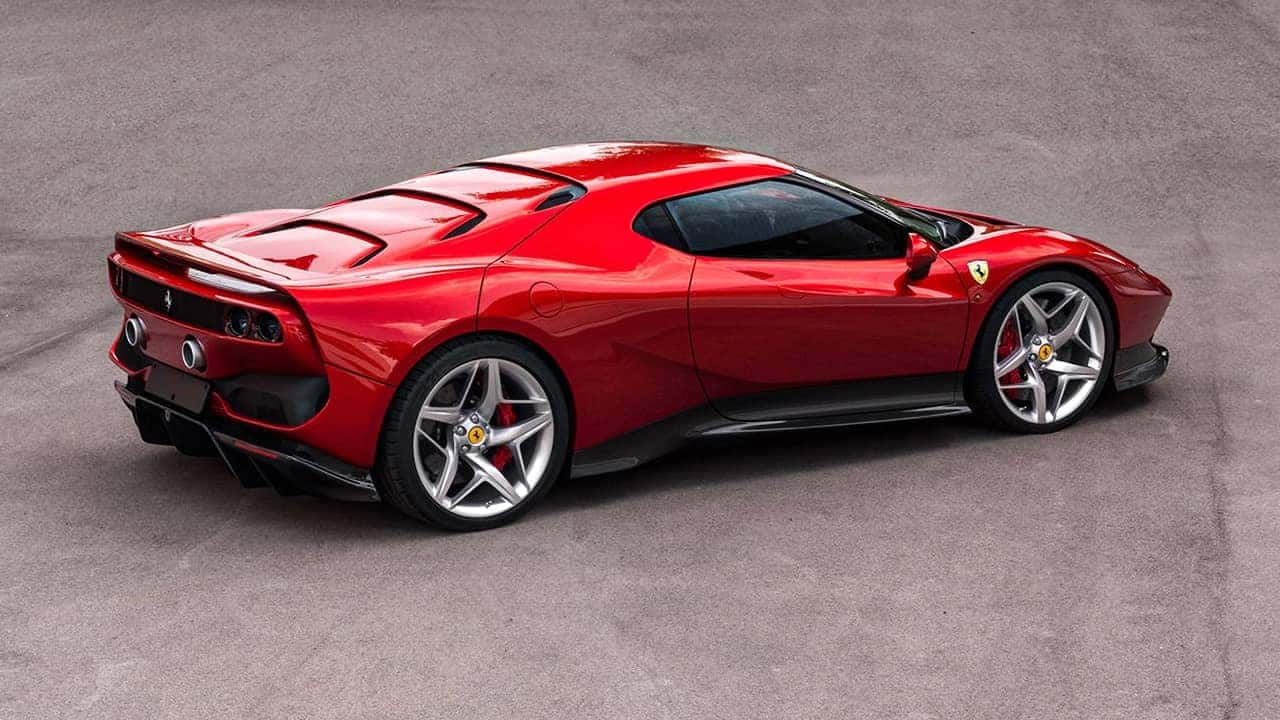 Lets discuss everything you need to know about Ferrari Insurance Policies, their limitations and how they work.
Although Ferrari has produced street-legal cars since 1947, the Italian company's origins are in race car production. Newer models range in price from $188,000 to more than $400,000. They can reach top speeds in excess of 200 mph. Because of the cars' power and speed capabilities, most automobile insurance companies take a conservative approach when dealing with Ferraris. Even when a Ferrari isn't purchased for racing, rates and underwriting are driven by statistics that indicate a vehicle with configurations similar to a racing car will be used in racing scenarios.
Moreover, in order to reach those high speeds, Ferraris are relatively lightweight and crafted largely out of aluminum and high-impact steel and plastic compounds. This means that light parking lot strikes against the car are more likely to result in bigger damage. Moreover, Ferrari parts are expensive due to the quality of the materials used to manufacture them. Combined, these facts mean that prospective owners should expect to pay relatively high insurance rates for their Ferrari.
Factors Affecting Monthly Ferrari Insurance Rates
Because Ferraris generally sell for hundreds of thousands of dollars, the usual collision and comprehensive coverage doesn't apply. Instead, they are considered specialty market vehicles, meaning insurance providers calculate premiums based on the vehicle's value instead of the typical rate structure. In order to verify the value of the vehicle, particularly those that are purchased pre-owned, the insurance company might ask for an appraisal to be conducted by a qualified vehicle appraiser.
Other factors that determine monthly insurance premiums for Ferraris include how much you intend to drive the vehicle, how and where it will be stored, your driving record, and where you live. You could have a spotless driving record, but if the Ferrari is your primary vehicle, the chances that it will be involved in an accident increase. Conversely, if you drive it sparingly and keep its mileage down, insurance providers are more likely to charge you lower premiums. They might also ask to review how much you drive the car each year.
Classic Car Restrictions
Ferrari models produced between 1940 and 1970, like any other vehicle, are generally considered classic cars. Despite exceptions to this rule, this means that Ferraris manufactured during this time carry different restrictions than newer models. Some insurance providers might restrict the days when you can drive the car. They can even restrict how you transport it to car shows. In addition, most plans involving classic cars require that they are stored in an appropriate garage. Ideally, one that is climate-controlled so that it can maintain the battery's charge. Be sure to ask your provider about specific restrictions. You should make sure driving your Ferrari in a parade doesn't void your coverage, for example.
Average Rates for Current Models
While there are several different things Ferrari owners can do to lower their insurance premiums, the UK company Compare the Market lists the average premiums for several models. According to its data, the average premium for the Ferrari 458 Spider, which was in production from 2009-2015, is more than $8,000 per year. On the lower end of the spectrum is the Ferrari 360 Modena, which has an average premium of just $786. The 360 Modena was produced from 1999-2004, so it doesn't have the higher premiums associated with new Ferrari models. In addition, it is not considered a classic car.
The 250 GTO as an Extreme Example
One of the most extreme examples in regard to high insurance premiums is the Ferrari 250 GTO. Ferrari produced only 39 of these vehicles in the early 1960s, and they were originally priced at roughly $18,000. In 2014, one sold for a public auction record of $38 million. While it's believed that another sold privately for more than $50 million.
Today, 18 of those 39 vehicles are insured by AIG. Owners are high net worth individuals who have millions in assets that typically include a garage with numerous vintage automobiles. The most serious owners pay AIG more than $250,000 per year for all of their insurance needs. According to classic car consultant Steve Linden, as reported in an article in Barron's, owners of vintage vehicles valued at millions of dollars should go through comprehensive insurers like AIG or its competitors rather than specialty car insurers because the former is more likely to cover multi-million dollar costs incurred through accidents.
Umbrella Insurance
An umbrella insurance policy refers to extra liability insurance that extends beyond the limits of the insured product. It does not matter if it's a home, boat, or automobile. These policies protect against vandalism, libel, and invasion of privacy and provide additional security for the policy holder.
Ferrari owners, especially those who own models that are considered classic cars, should consider purchasing umbrella insurance to protect against the "deep pocket" notion. This principle suggests that wealthier individuals should be willing to pay more to cover costs associated with an accident than other parties. In addition, umbrella insurance can cover legal fees that aren't otherwise included in a policy's limit of liability.